Hello.
This is my first attempt at a mech. It will be placed in different settings ( a room with grass doesn't make much sense
) Not sure whether to use reflection to transparency 4 stealth effect. C&C welcome, preferably on the model as that's all I've really done so far.
Edit: Does any1 know how to separate the mesh into 2 objects? I need to use a boolean operation.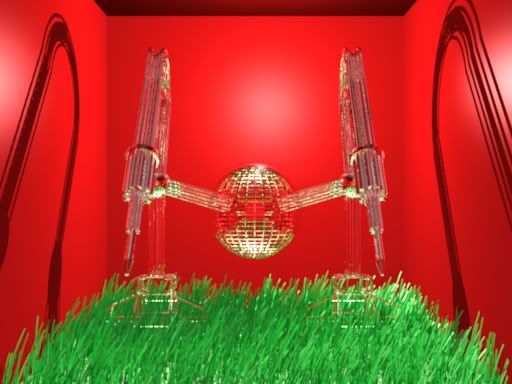 The wireframe sphere is prob going to contain controls & a seat. Maybe a human if I can find a good tut.