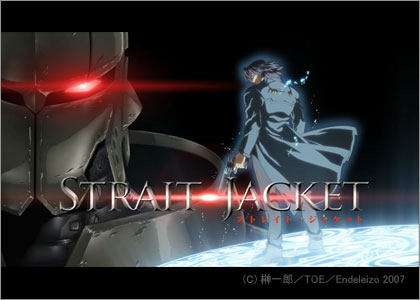 I would like to ask what you think of the cartoon Strait Jacket.ストレイトジャケットin Japanese,
It is based on a manga of the same name, I do not know if this manga is published in France or in the States
But for those who do not know this animation let's have a presentation:
We are at the beginning of the century somewhere in northern Europe,
An experiment combining physics and witchcraft was successful in capturing and storing energy coming from magic . This boundless energy is widely used in industries, food processing, construction, pharmaceuticals, medicine …
There was only a small drawback, this energy used too widely causes a mutation, it must be prevented by concentration and contained by a kind of armor, The "Strait Jacket" also called Mold (モールド). Once this transformation has taken place, the person is considered legally dead. It turns into a lethal monster, a Mazoku (魔族).
There is an Authority to manage this energy,
Mahokanrikyoku (魔法管理局), and an intervention group responsible for the elimination of Mazoku, the Tactical sosa list …
Here for the general context …
This cartoon is more adult-oriented …
I love the character … Kapelteta
And the use of magic as a dangerous energy is interesting.
Your Opinion?
Attention youtube video -18 years abstain
I will edit this post time to time and I might add links that I could find.