Hello all!
I've been working on this thing for the past two days or so, and although I'm satisfied how it's turning out… I noticed some small annoyances I need to rework:
Need to remodel the inner ear.
Skin shader needs tweaking.
Textures need some work.
The thingamajigs (the small remains of what once used to be the third eye lid) in the inner eye are obviously missing.
He needs a sweater/shirt or something like it. I have no idea what to do though.
He's bald… obviously, and my PC hates me for rendering a load of particles, so that's the last thing on my to do list.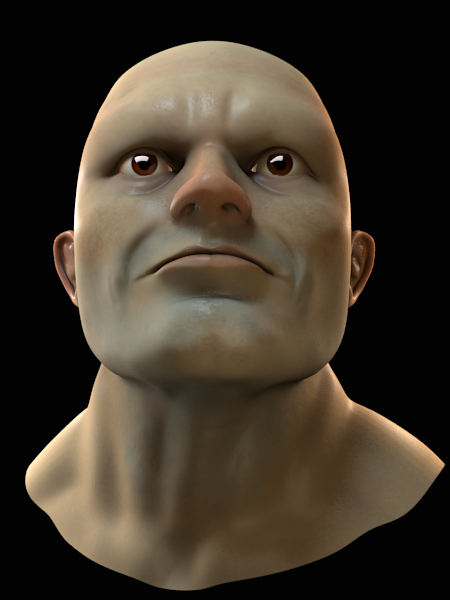 Texture maps:
Diffuse:

Normal:
Spec:
I'm also still wondering whether to use a single layer SSS shader or use a three layer setup.
C&C will be greatly appreciated.