Blender CVS (Checked out less than 3 hours ago), Yafray 0.0.7 on Linux 2.6.7 … I didn't time it.
Basically, just playing with creases and yafray. They're not finished yet, obviously (How would you attach these to your face? That and the lenses aren't actually pinned to the frame yet). I'm impressed with the results so far myself.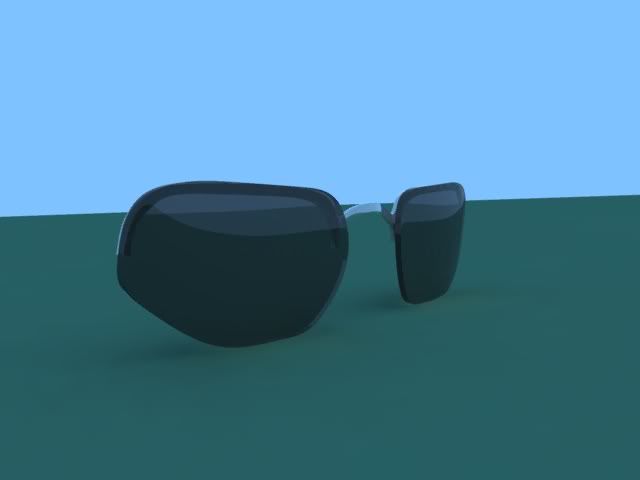 And a wire
(I suspect I could do a leetle better on the number of verts in the frames, but here we are for now):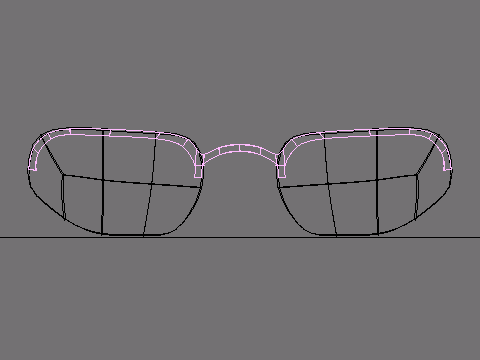 Crits as you see fit.
Now, here's a question for you: Have you ever had yafray decide after a few renders to ignore your arealights, and if so, what caused it and how did you fix it?
I'm also trying to apply a 'silvering' texture (a gradient) to the lenses that affects RayMirr, I'm not sure if it's my bad applying the texture wrong or if yafray just doesn't allow you to do that…