First attempt at hard body modeling. Started off with just the sword, then decided to add an anvil to the scene, now I'm onto a barrel and will probably add other Blacksmith type items.
This first pic is me experimenting with Raytracing.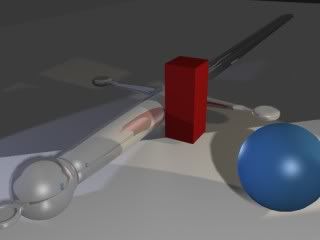 Here's the anvil, and as you can see I learned how to apply multiple shaders to the same mesh (with the help of you folks on this forum).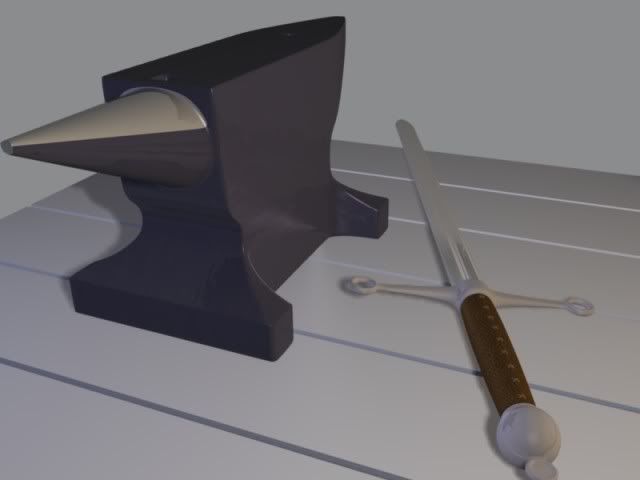 More to come.