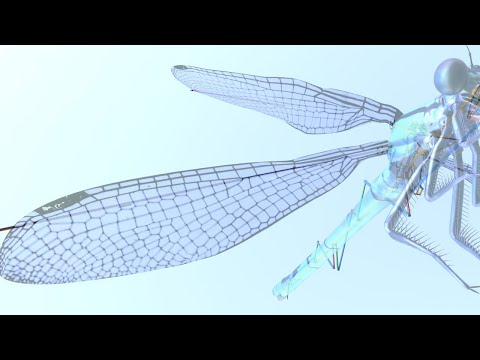 This biomechanical finite element analysis (BFEA) will contribute to increase the research and development of new insect typed drone.
I will share to you the data which works with Blender, a free 3D software application and models the movement with Python script.
Biomechanical simulation of damselflies' data download
Download & Install Blender from here.

Download the movement modeling data with Python script from here.

Click the two buttons "Run Script"

Shortcut key "Alt A" = simulation
This mechanism is so esoteric that it is difficult to implement physically. Therefore, if we want to simplify, we can control the wing gimbal joint by controlling the non-linear motion of the four axes of the gimbal being fulcrum with four brushless motors or the like. It is good study to program by FPGA etc for such electronic control.