I would like to create a street that follows the shape of a spline. I know how to do this in POV-Ray, but I am a Blender newbie. Here's what the street needs to look like roughly.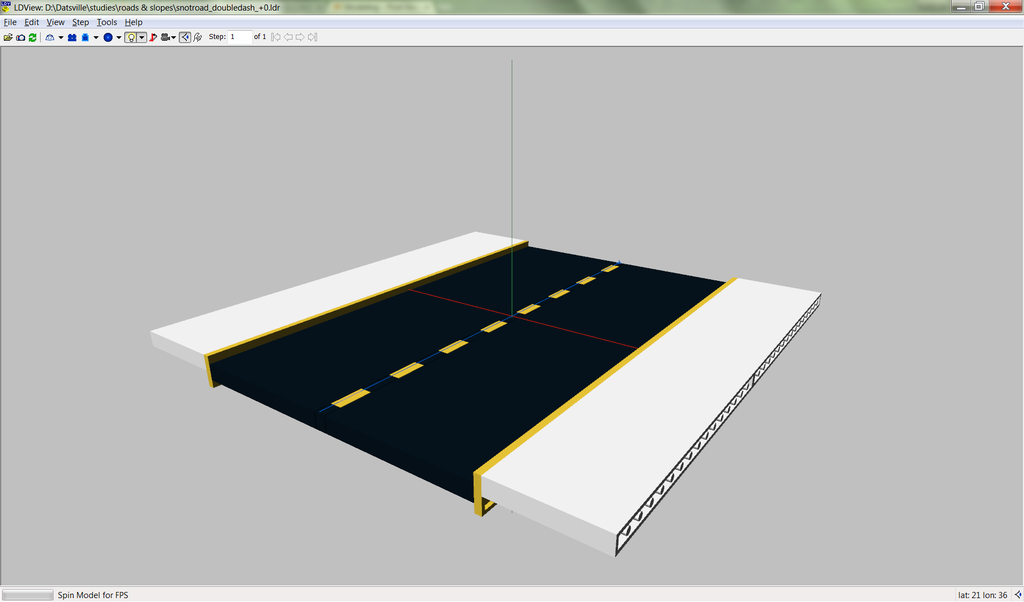 It was originally an Lego/LDraw model, but I don't need as much detail as the original. I can omit the "internals" and individual bricks. I just need the basic exterior shape. E.g. the white areas, the yellow areas, the black areas, etc. Let me know if you don't understand.
How do I create such a model? Can I plot each vertex of the mesh individually using a procedure? This is what I did in POV-Ray. Thanks!