Ok, my friend did some awesome drawing of this dragon, and as soon as I got my claws on the drawing I gave it some FX to… increase the awesomeness of the drawing. So here it is, the legendary fire dragon.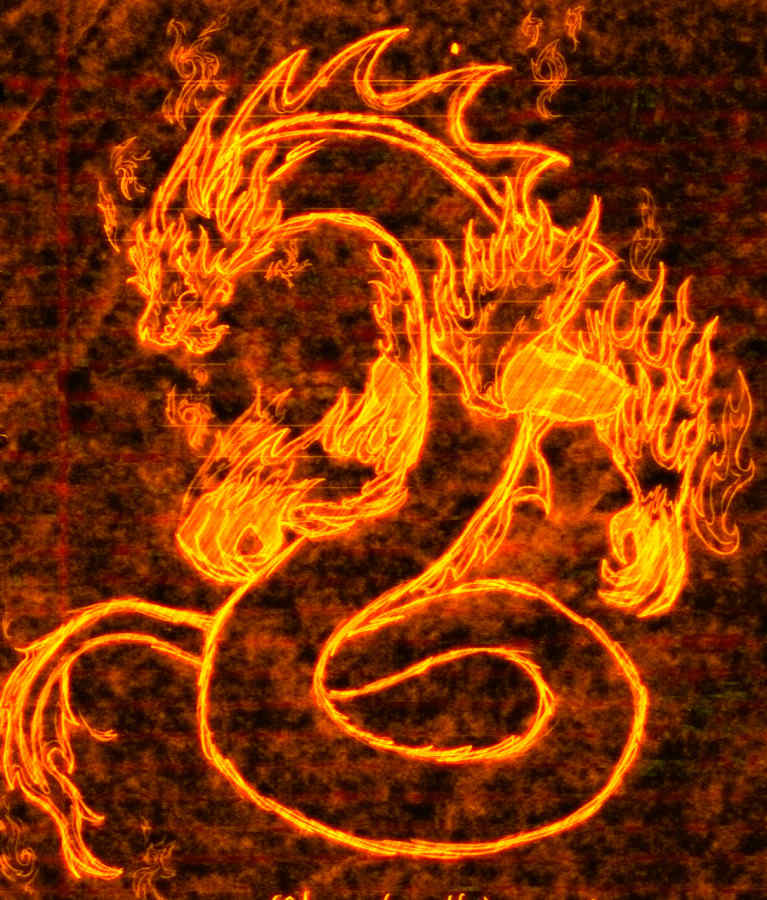 Drawing by Dalton Mussi
(Note, this was scanned from a copy he did on one of his notebooks and I was too lazy as to delete the lines of the notebook, you you see some lines here and there…)
What do you think?