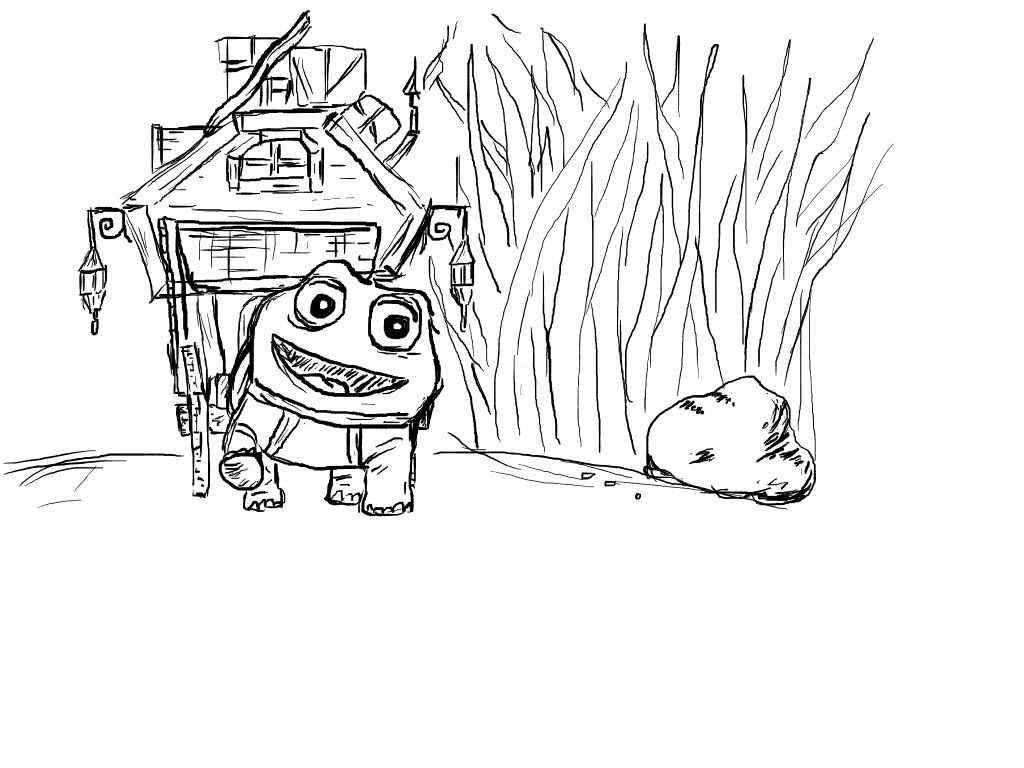 Some concept sketches, to put my image in my head on paper.
I think I'll make an other animal for the caravan.
Story:
Every thousand year, the Krems have to send out a small group, on a
journey to find the rarest flower on the earth and bring back the pollen
from it. The pollen are kept in a machine that makes their town
completely invisible for everyone but the krems.
                                                                    / foCus