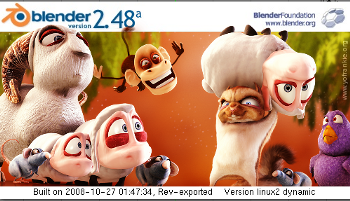 Everybody likes to have the lastest blender-build. There is a site how offers some of the latest builds:
… but mostly they don't work in ubuntu, suse or every other distro you guys use.
Well I'm a linux-developer and maintainer of a almost not known linux distribution called paldo GNU/Linux. We are a small dev-team with 6 members and developing a gnome-based distro with our own package mananger upkg.
We have always the latest packages at our servers. In the stable branch I upload all stable blender releases when they are ready. In testing I checkout every sunday the blender-svn and build a tarball, so in testing you have a stable distribution with the latest blender version.
As backround check in blender things we have the support of VGA-Studio Vancouver checking our builds. Ernst Renner, the boss of this studio uses paldo for almost every workstation at his studio. Also we talk personally about tweaks and making it better.
More infromation about paldo you can find here: www.paldo.org
I wrote also a guide how to build the latest blender-svn for paldo in a Wiki-Tutorial
regards
Philip Müller