I export the Monkey to a .obj file and import the file to FreeCAD. When checking the mesh there are two classes of errors, Duplicate points and Self-intersections, see image below.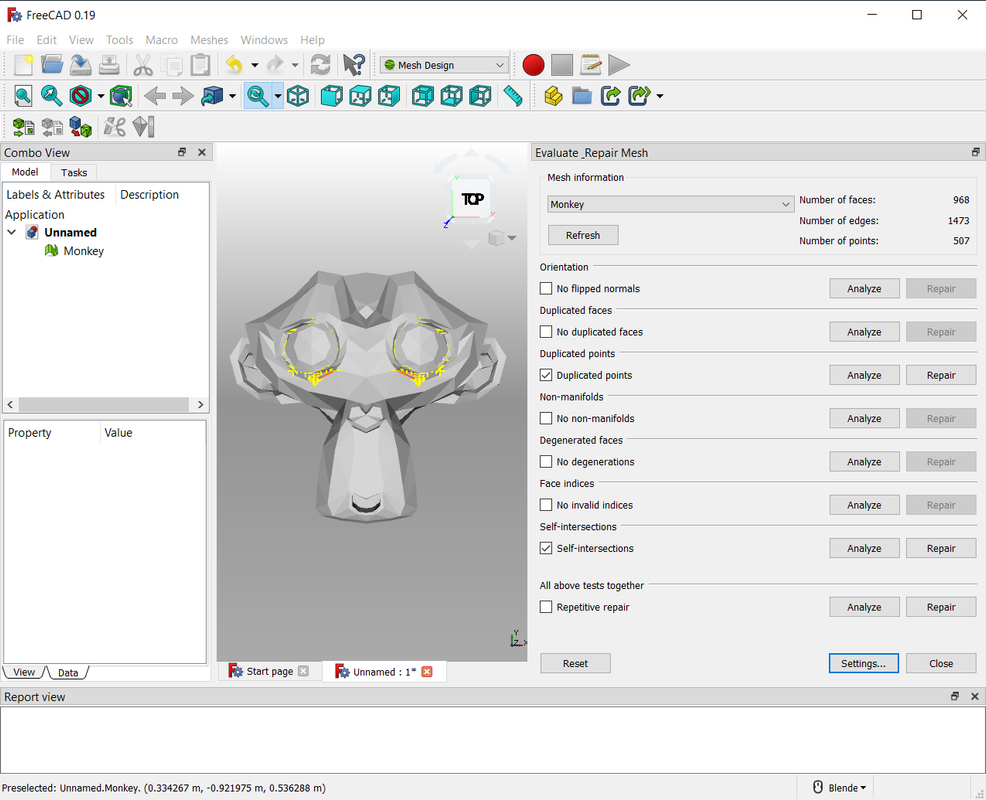 Using the Repair function left the Monkey with missing faces, and it did not perform well according to what is expected from a mesh in FreeCAD. However, exporting any other mesh from Blender, cube, torus etc., works flawless.
Is there any easy way to fix the monkey in blender addressing the two issues raised above, and shown in the screenshot?
Thanks
Using blender-2.90.1-windows64, and FreeCAD 0.19 (22894)