Hello fellas
This is my latest model, I always wanted to make a Beetle, so this is the one.
I have totally remodelled this twice, and now I ve got it right this time by modelling separately all parts instead of cutting and sculpting 1 mesh (which I first did).
Rendered in Yafray v0.8
I am trying with different paint jobs on this one and I am happy with the results,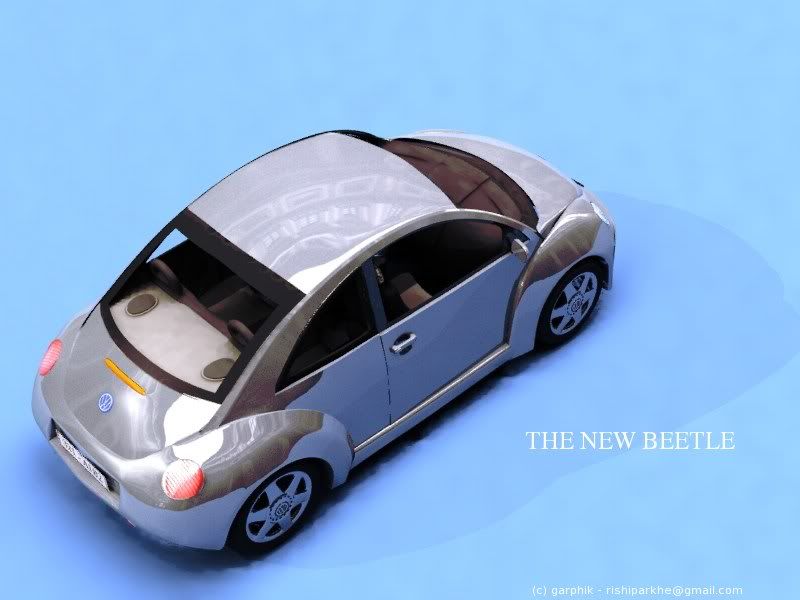 I am happy to call this model DONE !
you can also see the WIP in the focussed critique https://blenderartists.org/forum/viewtopic.php?t=51765
c ya