[The Night Train]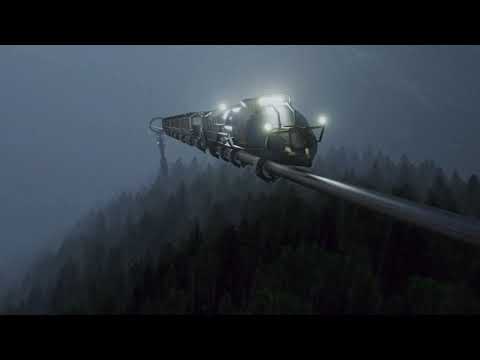 This is the 5th video in my series in which I am promoting the selection of music for use in role-playing video games. These pieces I am hoping eventually to put up on the Unity Asset Store and possibly the unreal Engine marketplace. It is also a way of keeping myself occupied while in lockdown, so the animations tend to be a little more elaborate than they need to be. This one is called "The Night Train."
You may have heard the Swiss railways are actually rather good. This also proves to be the case in this alternate reality, (as previously visited in ,
"Reconnaissance to Reichenbach",
and
This is a world which diverged from ours when Napoleon won at the battle of Waterloo. Baron Von Richthofen came to Switzerland as a refugee child after the French annexation of East Prussia (In our world this is now a part of Poland, except for the Prussian capital Konigsberg, which under the name of Kaliningrad is now a part of Russia). In the world this train inhabits, the Swiss have become a major power, coexisting uneasily with the French, and Sherlock Holmes is a spy, working for her majesty's government in exile, which is based in Ottowa, Canada.
This video is rendered using blender 2.82 and the Eevee render engine, Created during Lockdown, in 10 days, (Though some of the models were taken from previous projects).
The music was recorded using Garritan personal Orchestra and Cakewalk, and the video was edited using Vegas Pro.