I don't really know if it's wip yet, but, in doubt…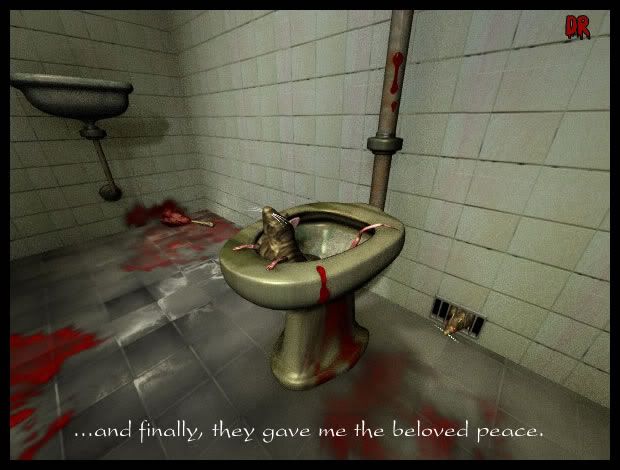 good work nice composition i like the chicken bone however i think you need a better texture on the blood
little update… just put some glow from the video sequencer: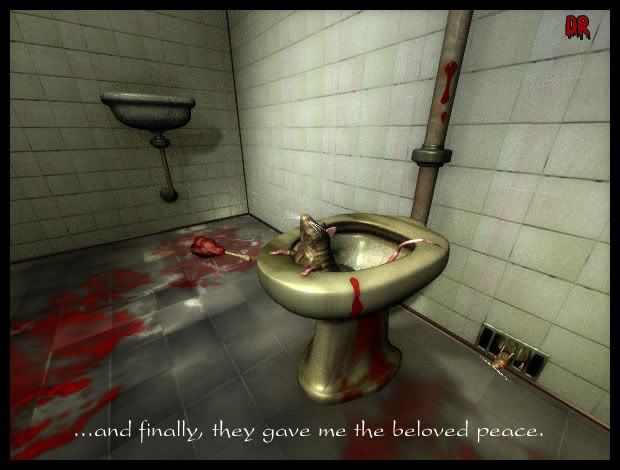 @Aidan: thanks. really do you think blood is not that good? Mmm… I cannot see what's wrong with it, sincerely.
and last… a sepia version. I really like this one.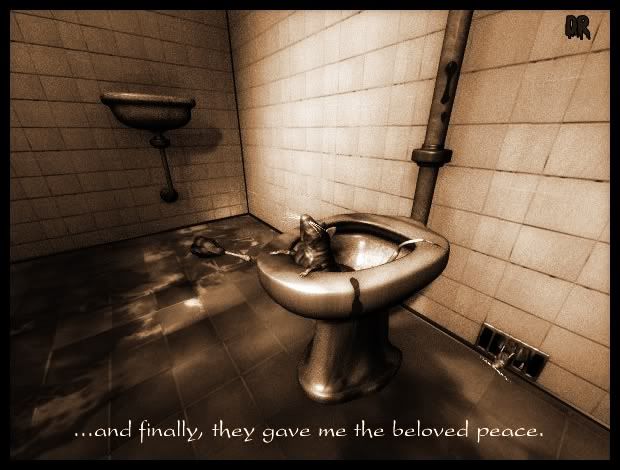 good image, but i realy don´t like this last one bcause the chicken bone looks like a toy
Chicken bone? I thought that was a human bone.
I like it in colors rather than sephia.
Try black and white, and make a greater contrast between the floor and blood so it'll be easier to see in sepia or BW.
thanks for tips and comments! I'm especially interested in trying high-contrasted b/w… you will see it soon!
edit: I was forgiving… yep, it should be a humane bone