So this is how my thigh bones are setup.

I can setup one frame of animation fine, but if I move away from that frame the 2 thigh bones move. Sometimes up, sometimes down. I'm really struggling to find my problem. Any ideas? It seems it's actually transforming the bones, but I don't know why or how.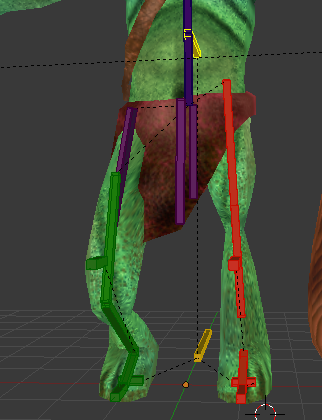 Notice here how the green one goes down and the red one goes up. It's not always like this, sometimes the green one is fine, sometimes it goes up as well. :eek:
Thank you for any help.