ok ive decided to write a tutorial on making a car tyre here it is
Set up.
Open blender and delete the default plane spit screen by right clicking the line between the 3D window and the buttons panel and selecting split area.
have the first window in front view by pressing 1 on the number pad and have te second window in side view by pressing 3 on the number pad (you must have num lock on
Step.1
Create a circle with 18 vertices by pressing space-add-mesh-circle-vertices 18.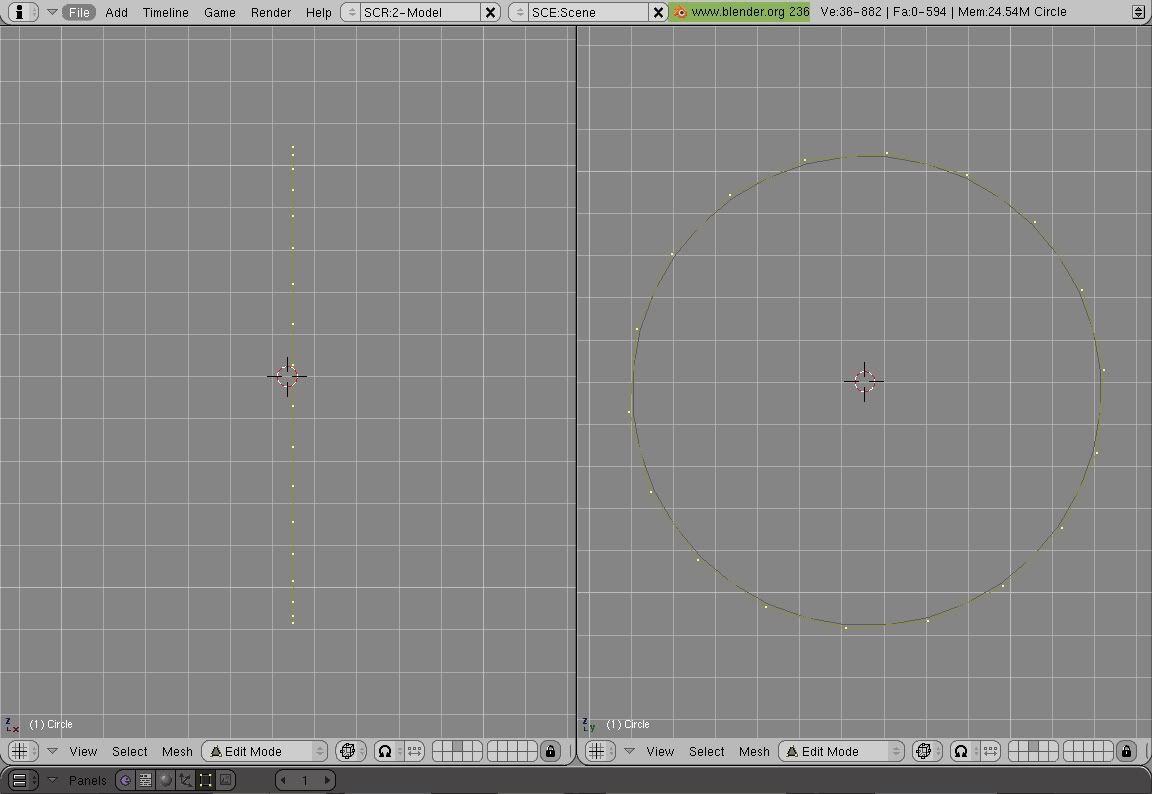 picture.1
step.2
Now select all the vertices by pressing the A key and extrude them by pressing the E key the resize them by pressing the S key and adjust so it matches with picture No.2.(if this does not work press a again and redo the step)

Step 3
Select the outer ring and extrude again til it fits with the next image

Step 4
Repeat that procedure for steps 4,5,6,7 & 8

Making the thread
Step 1
press space-add-mesh-cube by toggling with rotation "R" extrusion "E" and size "S"
match your cube with the one in the following picture
Repeat that process and make various different shapeslike it the following pictures
Put them together and you should get something like this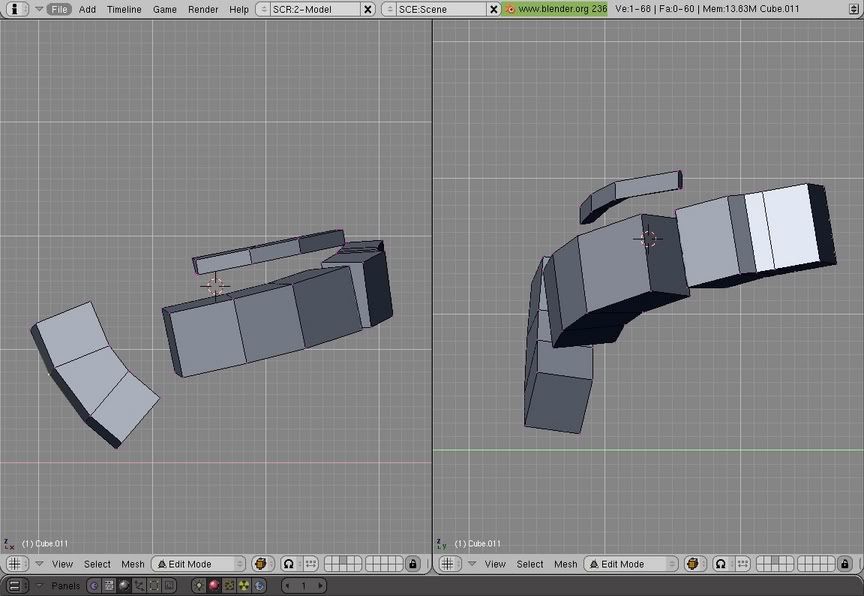 now put the thread and the tyre together and you will get this

Now for a tricky bit. Make sure the 3d cursor is in the very middle of the tyre (you can do this by aligning the cursor with the purple dot)
press F9 and go to the mesh tools
turn degr: from 90 to 360
turn spin: to 44
and spin dup:to 1
now in side view (so you can see the tyre like this O
press spin dup
you should get this
now just duplicate it by pressing shift-D
and mirror it by pressing space-tranzform-mirror-local x
now itl look like this

yay your finished well done [/img]