While I understand this as being a completely mad first attempt at unwrapping a mesh (at 1300 polys), it none the less is my first try.
However, I have run into a bit of a problem. Most of it has unwrapped just fine, but several areas have appeared where the mesh just refuses to act rationally, and produces some very strange results.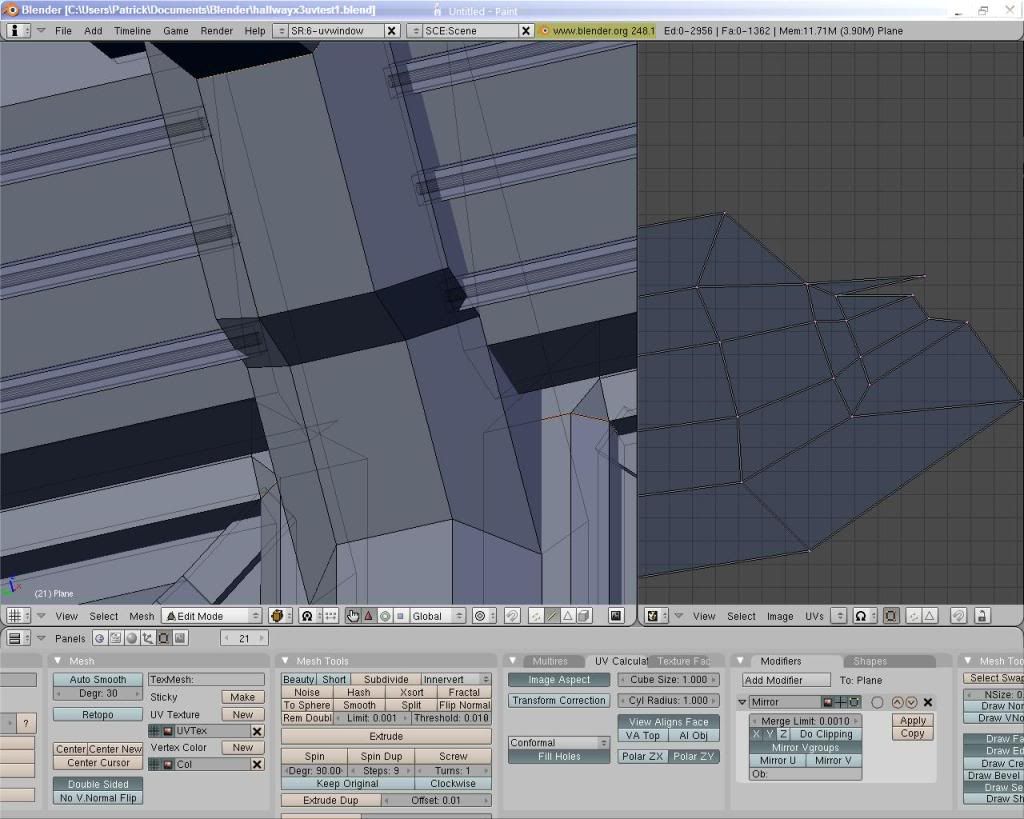 The area mesh on the left is the same area as the map on the right, it's just that that map should be symmetrical, and instead a strange little triangle has gotten in there, and no matter what I try I can't seem to get rid of it. In that triangle there are at least four or five vertexes in the same place, several of them supposedly the same vertex as other ones in that particular part of the map.
Anybody have a way to remedy this? (a side note, this has appeared in many, many places)