I'm trying to get Smart Projections to be perfect, using a simple cube but actually for complex interior meshes - so this means I can't manually straighten them all out myself, so please don't recommend that. I also need to use Smart UVs because normal UV methods screw up my lightmaps and 'Lightmap' UVs don't like trapezoid quads for some weird reason…
Notice (for yourself) how the UVs are not perfect right-angles according to the mesh. I can't possibly understand why this is? Where it gets these strange angles from? I've spent hours playing with different settings, from 2.49 up to 2.65a.
Is there an addon/script out there that can help me???
Maybe some method to snap the UV edge angles to 90 or 45 degrees???
I'm desperate enough now to give anything a try!
Below is a pic and the absolutely necessary .blend files required for any reply.
Thanks.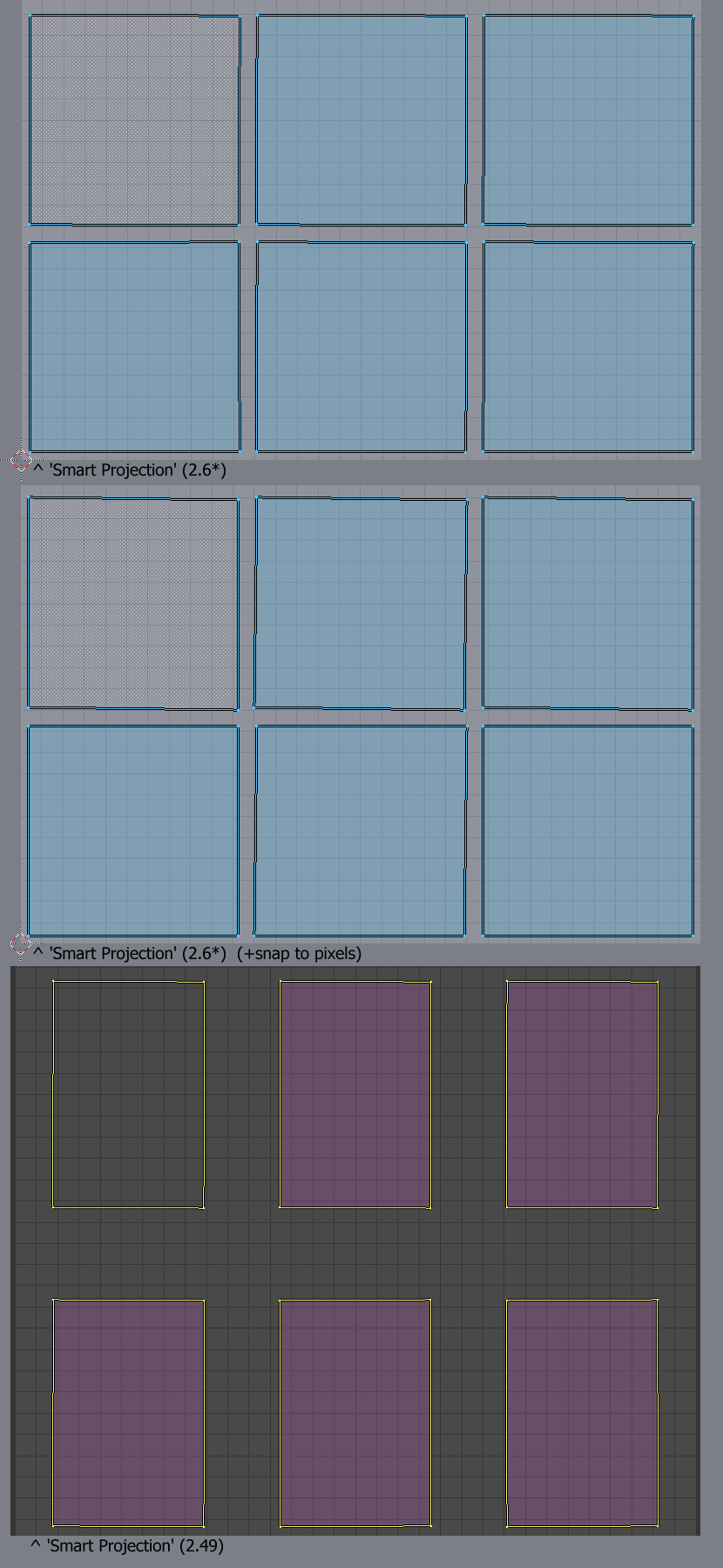 http://www.violae.net/temp/cube_UVsmartproj_blends.zip
cube_UVsmartproj_blends.zip
(82.1 KB)
.
.
.