These are the second and third images completing my triology of "vacation" themed images.
It was my goal for this mini-series to depict various stages of relaxation, with the first image being a literal unwinding of the self into a dissipating cloudlike form.
The second image below focuses on more of a meditative state and a continued dissolving of stress and the weight of worldly thoughts: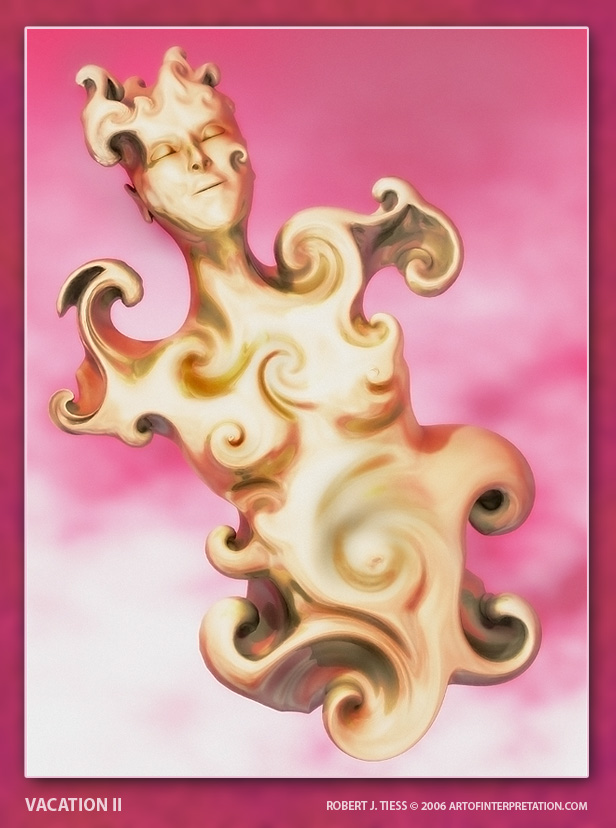 The third and final image portrays an individual finally relaxed, released from the synthetic tensions of the maddened and mechanical world, and so liberated in mind and spirit as to be able soar above it all in a state of unprecedented clarity and calmness: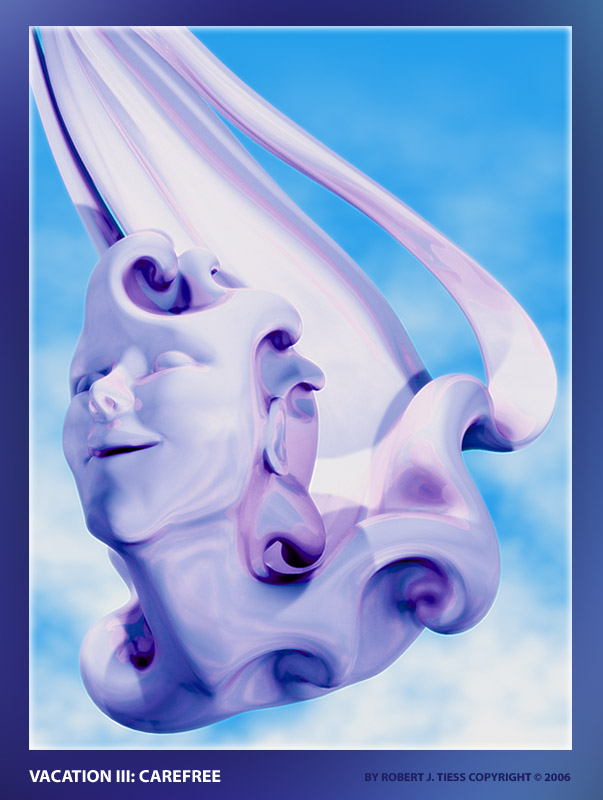 What I especially liked about this final image is that it brought back good memories of my "Love in the Air" project, which some of you might remember. Perhaps only with true peace of mind and clarity might such lasting love ever come to be…
Renders are pure Blender 2.42 with exception of a slight contrast correction and Gaussian blur for "Vacation II" in Photoshop. Clouds in the background are Blender procedural.
Thank you very much for your interest in my work,
RobertT