VENUS DI NIENTE is one of my recent Blender projects: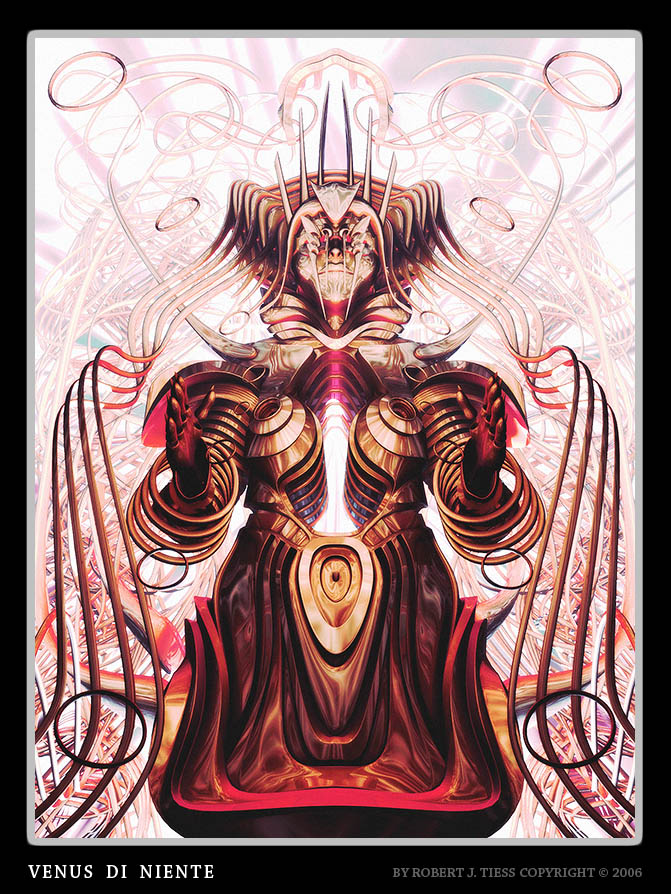 Love for this Venus is that of nothing, no one, nowhere, not even herself.
Pure Blender 2.42 render.
Rings and other manual mesh detachments afterwards aside, this was created as one massive mirror mesh sculpture which also includes the background scrollwork. Approximately 30 hours went into modeling, materials, lighting, and test rendering this over the past week and a half.
Thank you for viewing my work,
RobertT