hey all im stuck with one part of a scene where im not sure what the model needs next.
Im trying to model a red velvet curtain and im hoping you guys can giude me to my next step.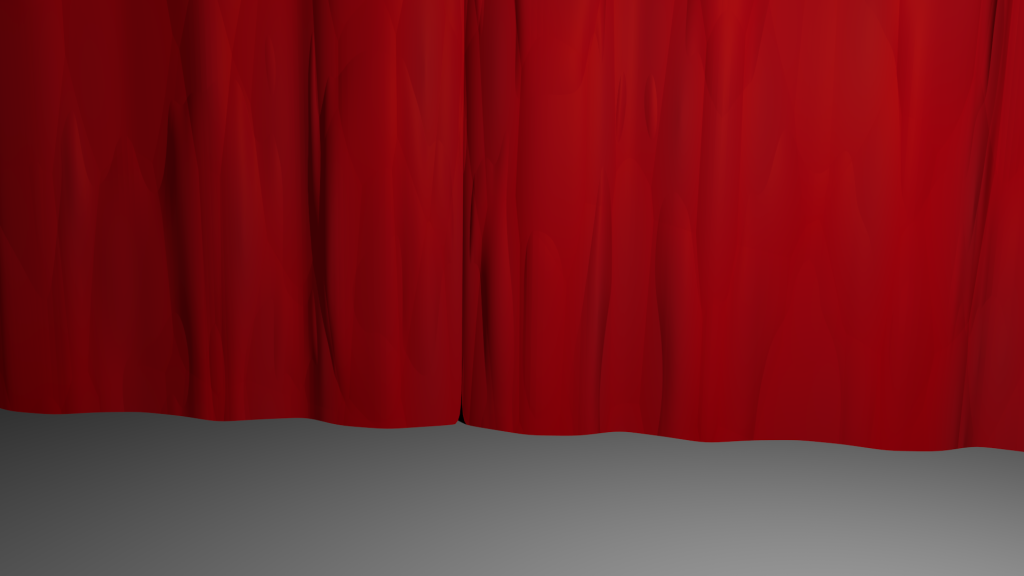 I basically made a plane, rotated it. extruded then rotated the extrusion and duplicated and merged to the center. then added a mirror. I've played with the material and textures but this is where i hit a road block.
any suggestions?
also, if anyone has any ideas how i might rig this for animation, please dont hesitate to let me know. I've thought i might just use three bones. one at the top as a semi static master. one in the middle to scale and simulate the curtain being drawn. and one at the bottom being a duplicate of the secon but restricting its scaling to keep a basic shape