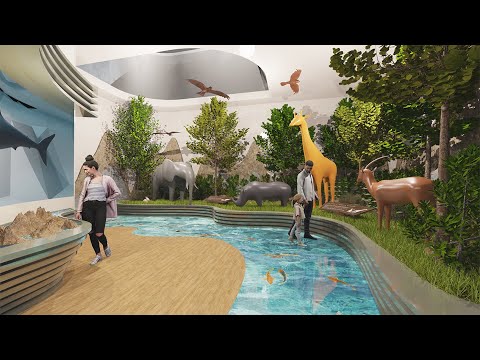 We, humans, are naturally born with high learning capabilities. Being the most intelligent specie on earth. But do we take such an advantage to make the earth a better place? Or just using our intelligence to threaten other species?
As an Exhibition Designer, I want to design a space where temporarily swaps roles among humans and other animals. This allows us to experience the dreadfulness and helplessness of animals towards human invasions, educating and persuading them to change their habits as well as learning to consider the value of nature when making decisions in order to restore the rights for animals to live.
Hi, I am a newbie who has learned blender for a few months. This is my Final Year Project from my Exhibition Design Studies. Hope you will enjoy it. (Your precious comments are greatly appreciated for my improvements in future projects.)
Although, I didn't know much in animation, but I tried my best to mix and match Mixamo keyframes to create simple animations for narrative explanations.