Warky and Sherman come from a land where there is no mouths. How they eat, no one really knows. One thing that is known about Warkanoid species is that they have 3 ears, a horn and big belly.
Warky's hut was recently attacked by a large bird (a stumbling baby bird, but it was huge compared to Warky). The birds beak crashed into the roof of Warky's hut. This allowed all rain and large pollen grains to seap into Warky's house.
To repair the broken roof, Warky and his pet warkdog, Sherman are off on a grand adventure! They are off to seak supplies to repair the roof and to give Sherman a long walk to calm his frentic energy.
I had the idea for the image from a character I had created for an animation class. Warky is sort of a protest against speech in animation. I have to thank everyone who has stood by me and gave me advice for this piece. It has been a lot of fun, and I think I learned something.
The image was made with Blender 2.41 and 2.42 (CVS build), Z-brush, and Gimp. Artweaver was used for conceptual sketches.
I spent 3 months (unevenly) working on this.
Close up Warky and Sherman.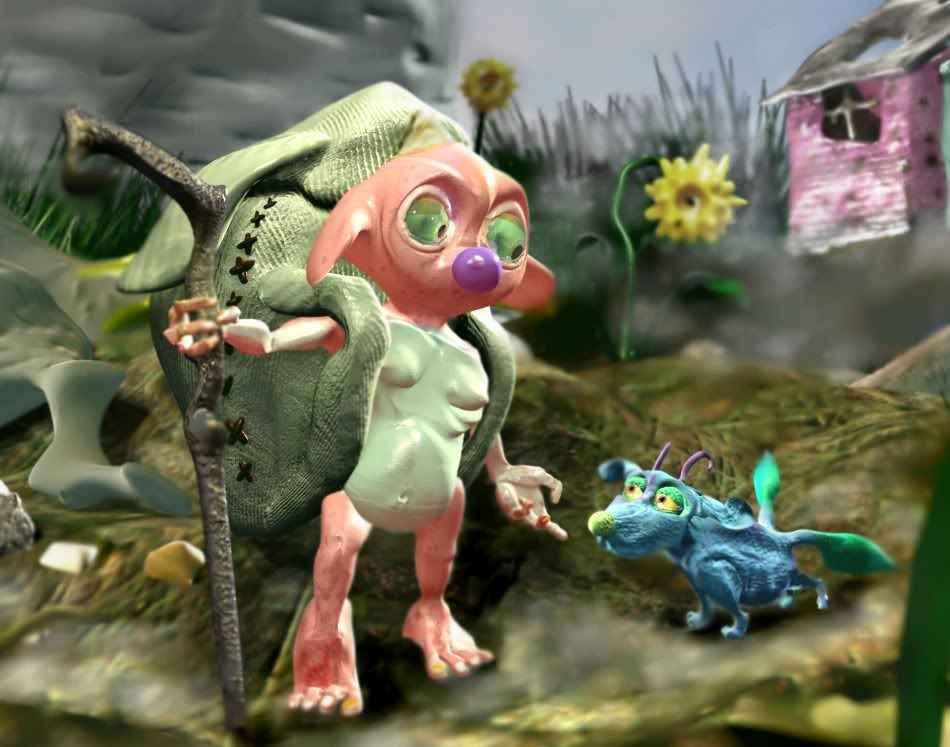 More closes up and high resolution shots coming soon!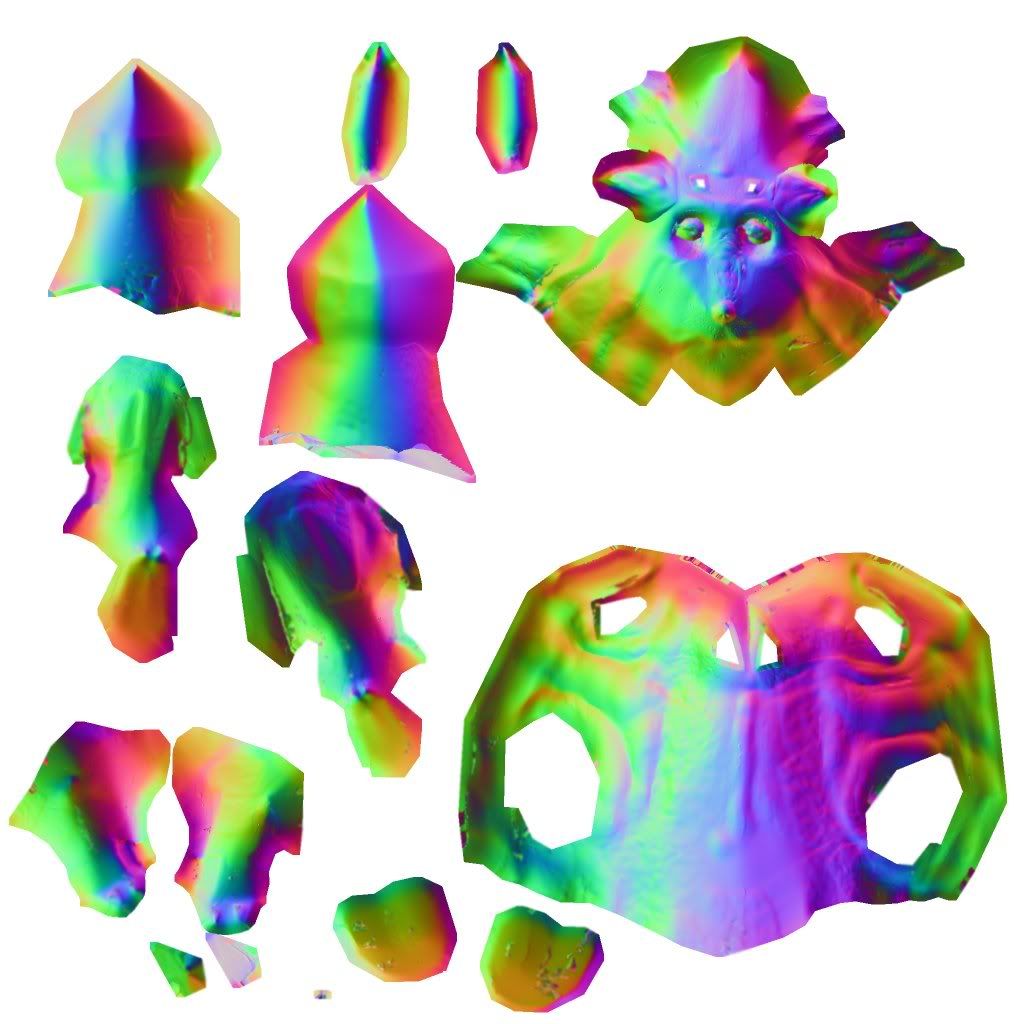 The normal map of Sherman which was created in zbrush. The unwrap was done with blender 2.42 CVS build. Warky had a GIMP painted bump map.
1280x720 resolution.
http://img.photobucket.com/albums/v499/mayaman2/warkysjourney4thscale.jpg
If you would like a half scale (HD resolution, 1920x1080, I can get that too).
Btw I really happy I completed this. I have never really made a CG illustration before, or have composited cg before. Lots of first I broke, including rendering normals in blender. Sherman is normal mapped btw.
This is warky without any textures. Its a turnaround which was required for the contest. Let me know if you know where the pose is from. Click the photo to see a the 10 second turnaround.