Well, this will be my first big project in a while. I have fairly high hopes for it, and I thought I'd run it through you guys as I go. I'd like this to be a highly detailed project. If you have any suggestions for detailing or reference pictures I could use, feel free to link or post them. I only have a rough idea of what it will look like atm, so further inspiration is more than welcome.
Core BP, hinges in the back on leather straps and buckles in front. I haven't decided if the BP will be leather or metal I'm leaning toward metal atm… thoughts?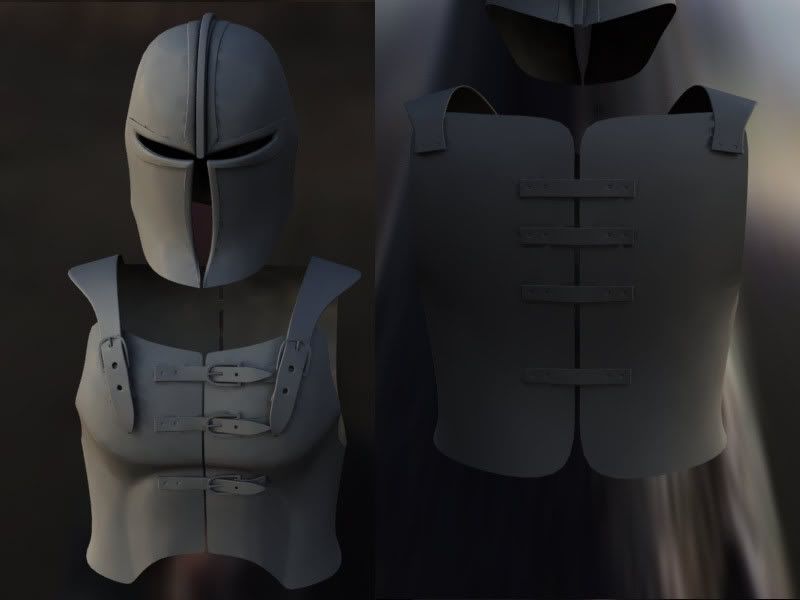 Straps are vulerable, so I figured I better cover them up. This piece comes on over the head and rests on the shoulder pads. I made sure there is enough room in the hood for him to look around. I still have a fair bit of work to do on it, and any detailing ideas would be most appreciated.