Hi all,
it was time again for another WC, the theme is reflection.
This work is totally different from my other (more cartoony) works, I guess the theme was to hard for me. :-?
Anyways…
Monster's ball
"Me like shiny object…"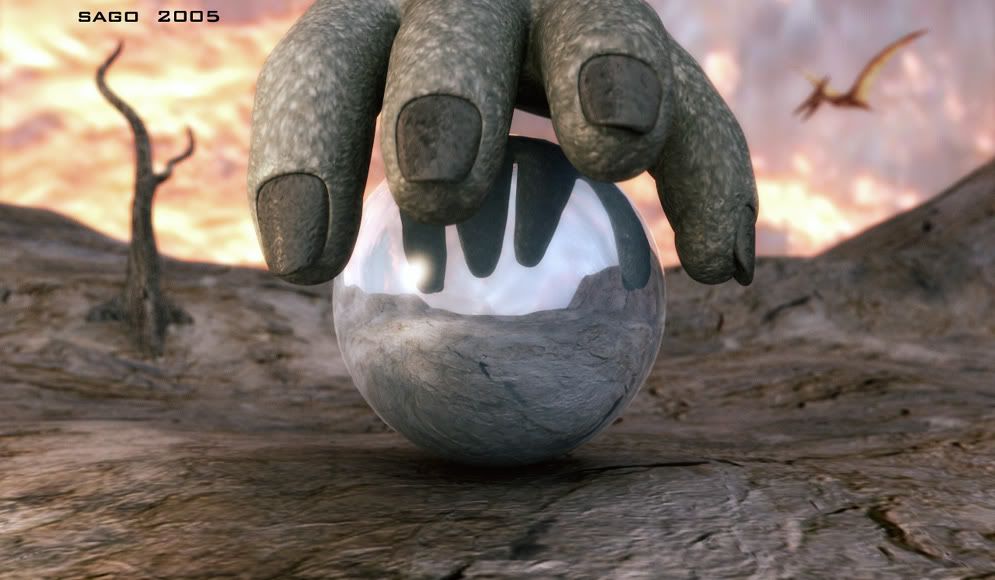 Rendered with Yafray.
Rendertime was about 40 minutes (size 1280 x 1024).
First time I used Glow.
I know it's a very simple scene, but I hope it's also effective enough as a nice composition.
C&C welcome,
Sago