Hey ho,
weekend challenge 186, topic is 'Entrapped'.
Lunch-luring Light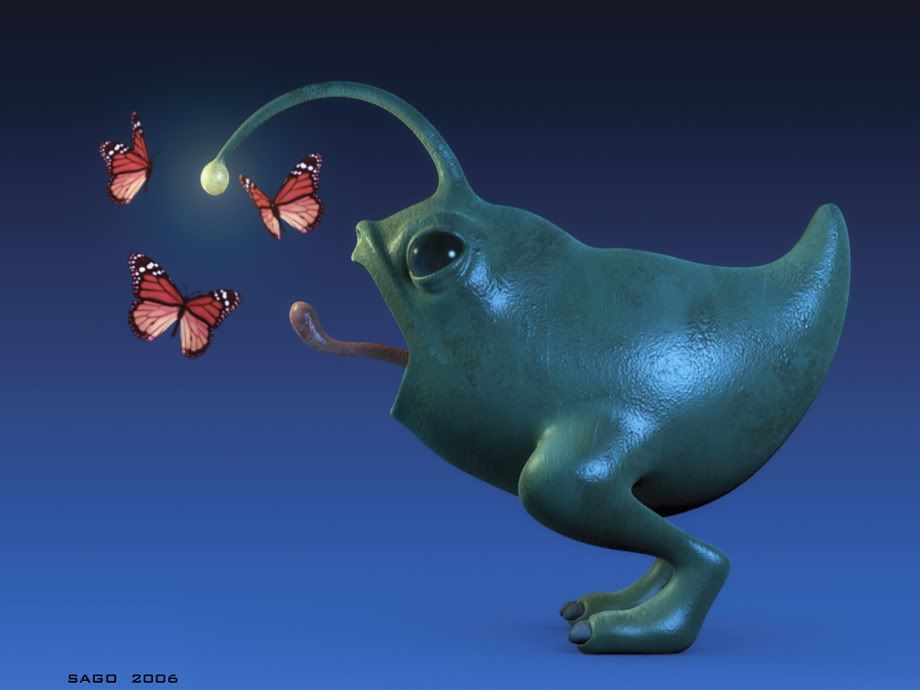 Internal render - I'm starting to get the hang of this one
AO
Minnaert for diffuse shader - for skin and tonque; brightens the outer parts of the objects… very cool
Radial blendtexture for tranlucency in his 'lamp'
Couple of arealights, normal lamps (inside his 'lamp') and some halo's
'Only Shadow' floor
Some small Post-Pro
3 butterflies that will be dead soon
There's one thing I don't get: I had the floor set to 'Only Shadow', but all you see is the shadow casted by the AO. The rayshadows from the arealights are not on the floor anymore (with AO enabled). Are they just being nullified by the AO light?
Anyway, hope you like.
Comments always welcome,
Sago