Gif image for the problem: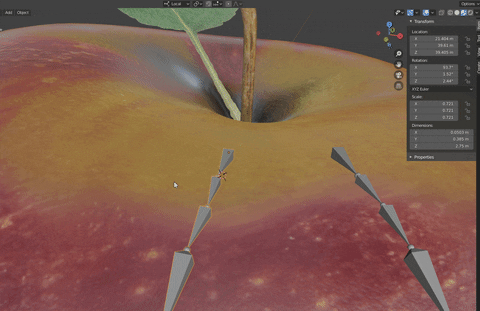 I successfully managed to rig some pieces for my project, but I started noticing problems when moving it around. These weird square chunks are acting weird like shown in the gif above. This would be horrible for animation. My opinion for what is causing this is the "Data transfer" modifier.
The modifier must be kept, otherwise it will have those annoying bumps like on the left apple object:

I noticed this problem a long time ago, it looked like in the .gif image below. To avoid those square dents, the original apple has to be put to the other apple with the data transfer mod as close as possible.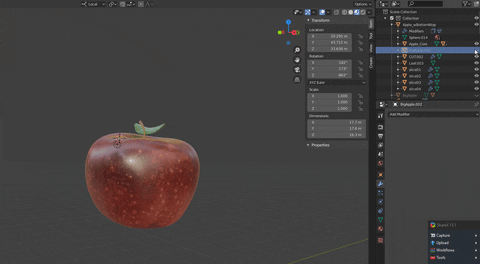 I tried applying all modifiers, but it had 0 effect. Is there any way to fix this?