final WIP for today. I think I'll have to UV and hand paint some of this, which I'd hoped to avoid…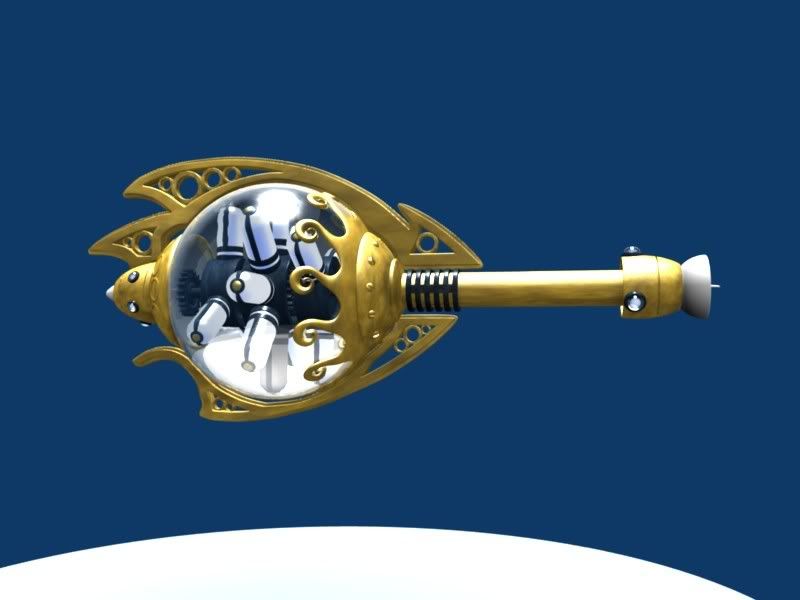 Handle and wiring tomorrow, modelling should be done for lunchtime
~P~
It looks like Captain Nemo gun
Brilliant stuff! This is about the best raygun so far! All the best for the contest!
That looks great! Looks like it's plasma based
thanks for the kind comments- today is my last day of dedicated 3D before my holiday ends and I return to the real world
I aim to finish up, otherwise it'll drag over the weekend. Some sculpting and displacement mapping is in order, plus many texture work
~P~
almost there! Trigger and handle joiner, a few doodads and then it's refining textures for the rest of the day
~P~
Attachments
not mine- got it from blender materials.Tea_Monster made it!
~P~
this is my final model. I'm not going to UV it after all- the rendered youtube vids that the plugin generates are not of the best quality, so the time spent painting grime and wear on this would be wasted. Sadly, the raygun server is currently down so I cannot submit
But I will!
~P~
Attachments
praxedes, this turned out really good. I especially like the padded leather handle (though I think it could use a little more "leather" texture. It would be nice to see it without that harsh blue background, maybe something darker that would allow yout to showcase any little glowing doodads. I know you say that the wear and grime and other detail in texture wouldn't show well but I would still like to see you take the surfacing to the next level if nothing more than the aesthetic. Very good job! I had hoped to find some time for this contest but alas it just wasn't meant to be. Best of luck on your entry.
thanks- I may yet take the UV textures forward, but as I mentioned, I'm out of time before going back to work and need to move on
Maybe later.
The horrid background is just default, as the competition plugin defines the background and turntable colours at the point of export. I may do a re-render with a nicer BG though!
Cheers
~P~
It is a shame how work so often gets in the way of having fun! I had forgot to mention I really like the glass globe too. How exactly did you go about getting the hand-blown look. the surface imperfections (by imperfections I'm referring to the waviness) give it a very "real" quality. Again good job, and good luck.
the blown glass (thanks for noticing) is a very gentle bump effect by plugging procedural cloud tex into the nor channel of the material- simples!
Looking really good Praxedes. The brass could use some anisotropy in the specularity, maybe a bit of a brushed metal texture.
trouble is, I'm still very much n00bing my textures! I may find time for aplay later but right now I'm rendering a turntable out- I can only type this thanks to a multicore desktop
Cheers
~P~
Made a quick turn of the gun. Don't know how/if I can embed so here's a linky
~P~
PS Yay- the submissions are now working
Entry sent!- it's called the "Phlogistonic Perturborator" on the site- I'd appreciate any votes, folks!
the modeling looks pretty good!
I think the materials still need work though, the metal doesn't look shiney enough to me
you might want to consider increasing specularity, giving it ray-mirror (remember, it won't look reflective unless you have a background scene or HDRI), or try using an image mapped to it's normals(see this post from this thread)
good luck