Your video reminds me of an beautiful performance of one single female ballet dancer to "Requiem for a dream". You can hunt me we ballet, but this one was exceptional. She was alone on a dark stage just with one spotlight moving perfectly to the sound till her hairstrands, clothed in brownish training clothes with these aerobic socks, the video was also made professional. If i remember right it was russian.
But i cant find this gem of video, searched really hard. Was ~ 10 - 12 years ago at the time this AAA ego shooter uses "Requiem for a dream" as song in the tv advertise, where the warrior hides from a giant monster that breaks out of earth in a city ruin. Cant remember the name. Had an gear as logo or so.
Anyway here is another old but funny and nice: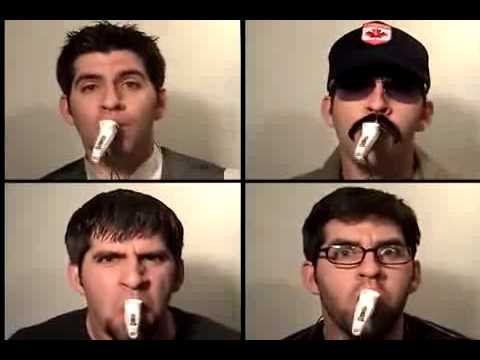 Thanks for the reply. I couldn't find the video you mention or I don't think I did… there are many similar to your description.
---
Hmmm, 20 or 30 lurkers and the curious. Thank you for your time. Now post up a tune. It's all good.
Post up music or a music video that takes you places and you may take someone on the journey with you. It's a good deed. Fleeting moments of carefree fun and/or introspection. It is magic medicine!
---
Yeah your point of comparison for the passage of time only gets longer, so every moment seems to pass ever faster.
↑ Best mashup ever! Thanks!
Uh oh. I've stumbled back into the time machine. I tend to get lost in there.