Last month I got a new DSLR, a Sony Alpha 300K. Since then I've photographed a bunch of things.
A number of photographs are experimental/self-educational as I test more of the capabilities of this camera (and my own).
I posted what I consider are some of the most interesting photos so far at my website:
GIMP is used for web preparation (resizing/cropping/compression/gamma and color correction/white balance tweaks/misc. edits/experiments).
I also seem to have rediscovered my love for photographing the sky as well, especially with the better optics and better camera control than my last camera
Here are some samples of that…
Empyrean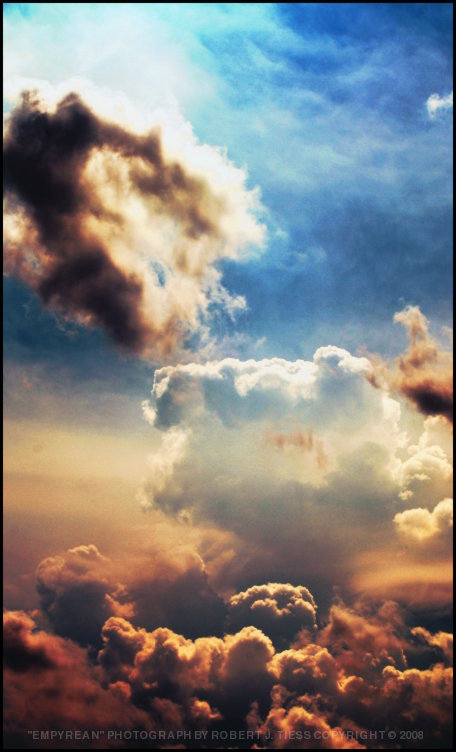 And There Was Light

There are a mixture of color and black and white photos here. Some b/w photos were taken using the camera's on board b/w mode, while others were desaturated in GIMP.
I have a standard lens and a zoom lens but currently no macro lens, so for closeups I am often standing far back from the subject and using the zoom lens to capture more detail, as in this photo…
Pause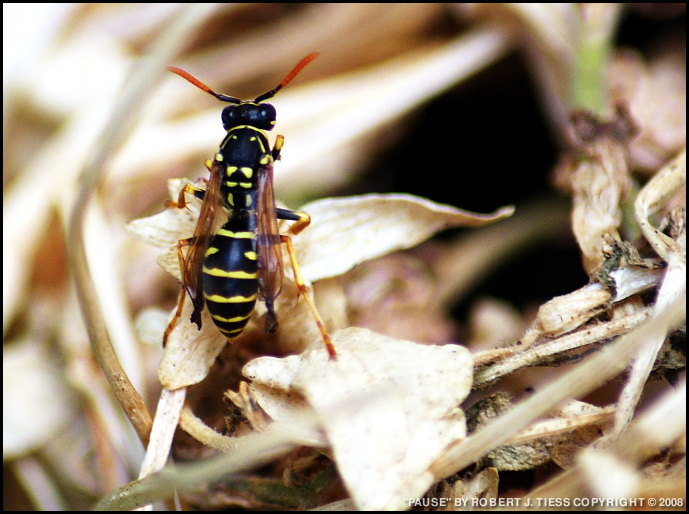 For the camera I have three filters I use interchangeably at this point (diffusion, UV, and a circular polarizer).
I will continue to update my photography website whenever I get the chance.
Thanks for checking out my stuff,
RobertT