Hey everyone! First time posting here! But here are a couple of projects i've finished for Rust recently. I've moved over to blender for all my modelling stuff.

This chair was one of the first 'big' assets i used blender for, though it is the most recent asset of mine to go in game it was done awhile ago; a secret lab rust chair!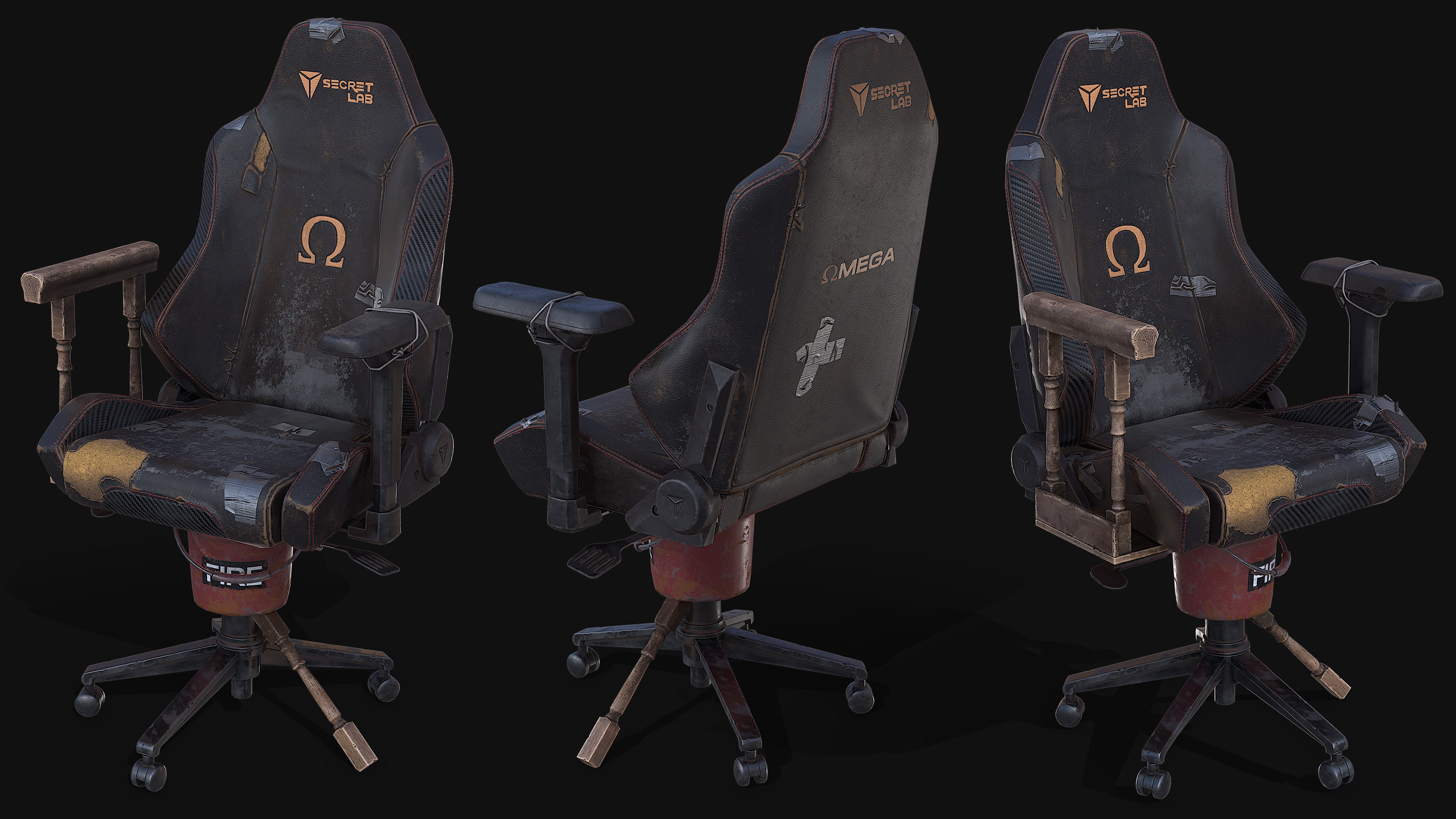 (this more tatty version wasn't included in the end)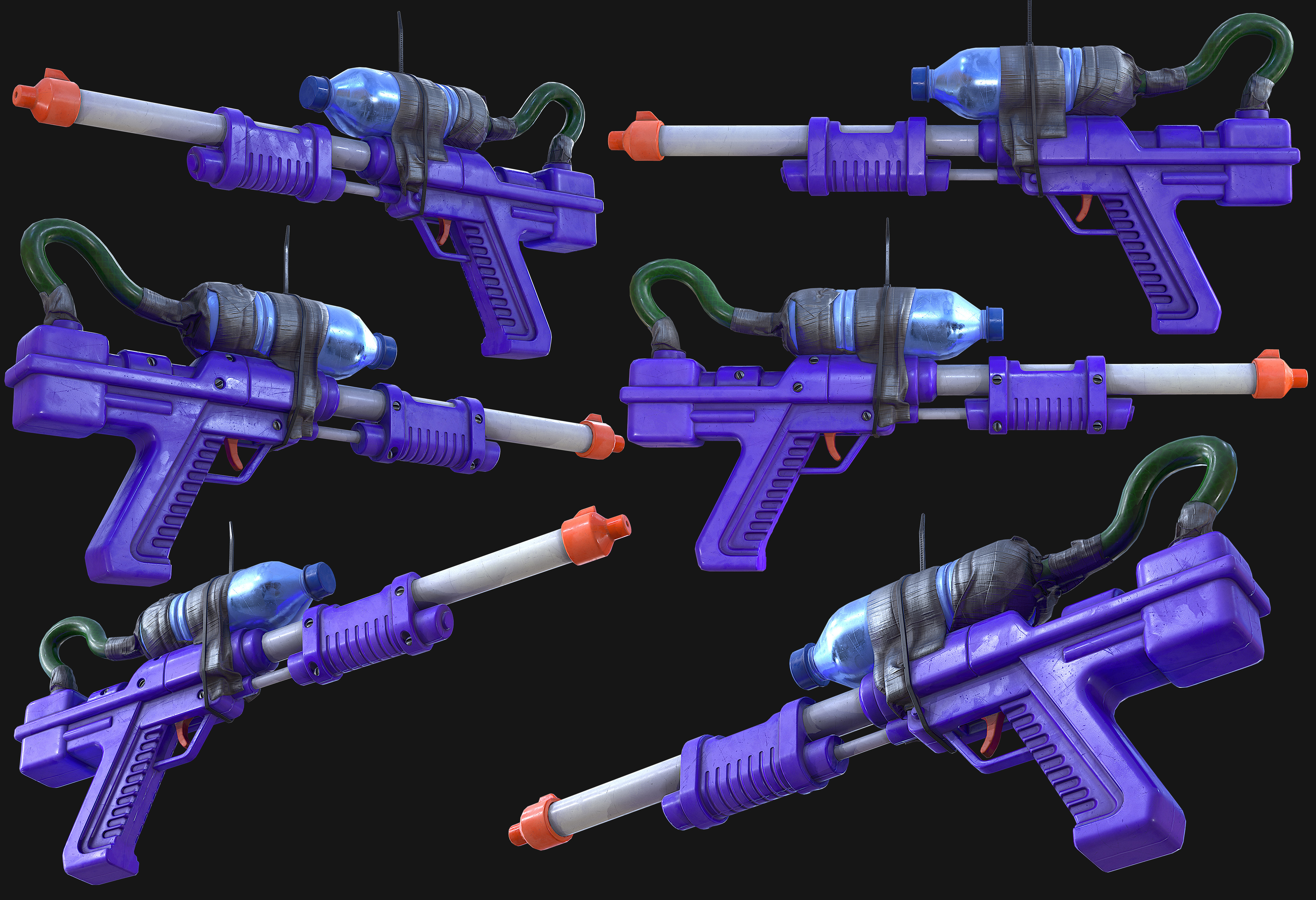 These water guns were for the summer dlc pack. loved using blender for these, made the whole process so much quicker.