The IDEA :eyebrowlift:
I deticate this thread for all those lost, abandoned games that never get finished. Instead of just wasting those megabytes of awesome blender game content, I think it should be put up for those who want to take over the game, and maybe finish it!
But why the hell should we do this? :spin:
Finished games - You've seen em': All those threads and demos for awesome blender games that never end up getting finished. It could be taken over by another Blender Artist and finished!
LOTS of Finished games - You will see a lot more finished games, since there would be more people working on it.
Help n00bs - Help out those who are just starting in the game engine or just can't think of a game idea. Maybe they just need a kick start!
Better game community - The more we share and work together, the stronger and more interesting the BGE community will be!
To sum it up:
So if you have a couple .blend files rotting away on your computer, put them up here! Who knows…someone could complete it for you! Just post the .blend, and maybe a few screenshots! Get people interested!
And if you don't know where to start in your game, take a look at this thread once and a while, maybe new games will pop up. Because we all gave up on at least one game…
---
REDUCE REUSE RECYCLE :ba:
Oh by the way, at least have a little decent content in your game. We don't want to take over a game that would take us 3 seconds to redo ourselves.
---
TEMPLATE: :ba:
Game Name and file:
Short Description:
What you were hoping for the game and what you have already done:
screenies if available
---
Game Name: Flipper Cars - http://www.savefile.com/files/2142347
Short Description: A three player game. Basically, try to knock your friends off the edge or flip them over. There are upgrades available that drop out of the sky (eg. Flying ninja stars.)
What you were hoping for the game and what you have already done: I was going to make more levels. Each a little different than before. I was also going to do a lot more upgrades that drop instead of only ninja stars flying out. I was going to do an upgrade that makes you bigger, one gives you a shield of invincibility…ect.
Game Name and file: Me and My Rifle - http://www.savefile.com/files/2142371
Short Description: A sniper game with a lot of gore and vehicles… Mouse to aim, left mouse to shoot, wsad - walk, middle mouse button and scroll for scope.
What you were hoping for the game and what you have already done: A game where you could drive anywhere to take out your target. I have done the part where each limb flies off depending where you shoot the target.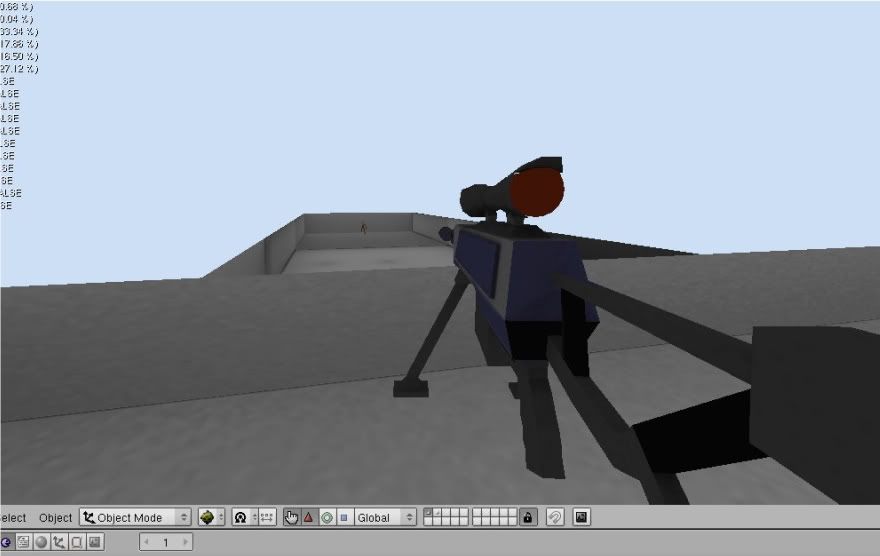 I'll post a few more if this thread catches on

A lot of my games don't work in 2.49