Animated Real Estate Template Pack V1 is a pack of 20 animated templates. This animated template pack features dynamic transitions and glitch effects. This template was created 100% in Blender This is a video template - specifically a Motion Graphics template. With this template, you only need to open up Blender, add your photos or videos, change text, change the colors, and you have your own ready-made video without hours of editing.
Demo video: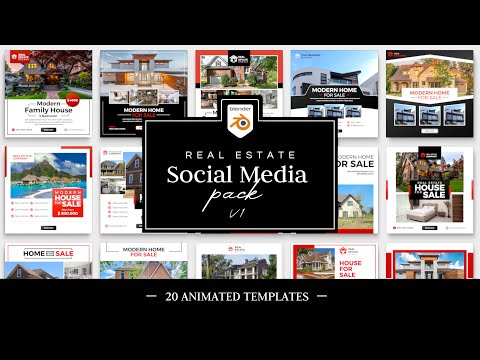 The easiest way to edit this template is to use our addon "The Wizard"
The Wizard is a tool created by SkywayVisuals to make editing our templates easy. With the panel, you can see where to edit colors, Text, Images, and more.
The next option for editing is to manually select the item you want to edit and replace the images. A full, detailed PDF tutorial is included for how to edit templates.
This template is useful for editors, artists, creatives, and anyone who wants to make an amazing video.