"Autumn's Bane" is my entry for Blender Artists Weekend Challenge # 255 ("Autumn Comes" theme).
I found a way to make this challenge interesting to me by using it as an opportunity to create a character I had in mind for some years now: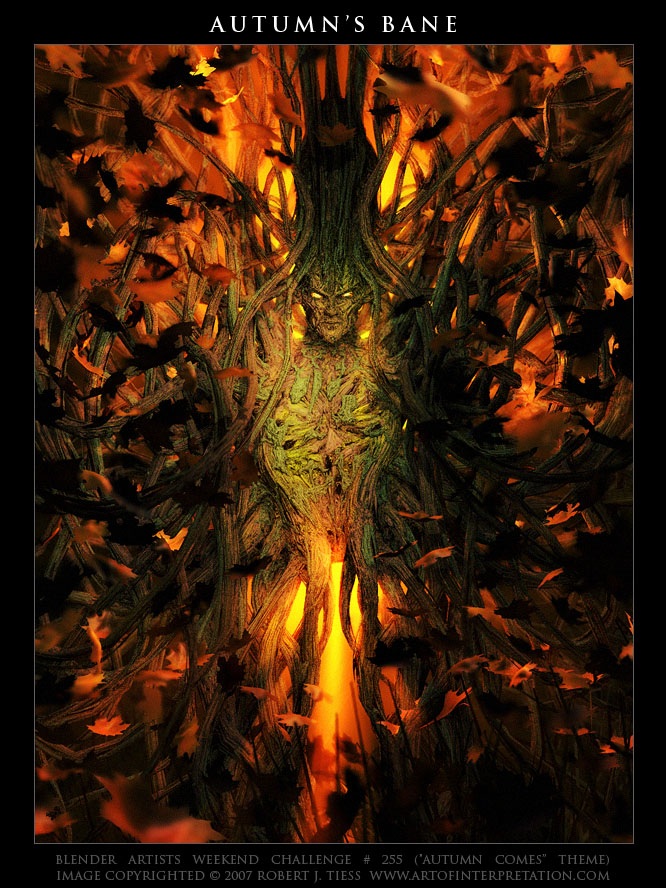 Cursed to dwell at the edge of the enchanted forest, forever apart from his one true love, Blossom, Autumn channels his sadness and wrath into the wind each year.
Pure Blender 2.44.
Thank you for viewing my work,
RobertT