I'm almost ready to zbrush him. I'm not sure how to approach making the two eyelids look like seperate lids, especially in the corner of the eyelid. The yellow highlighted areas are the parts where I'm not sure how to do without adding a lot of geometry. How can I add polys without breaking the polyflow of the area?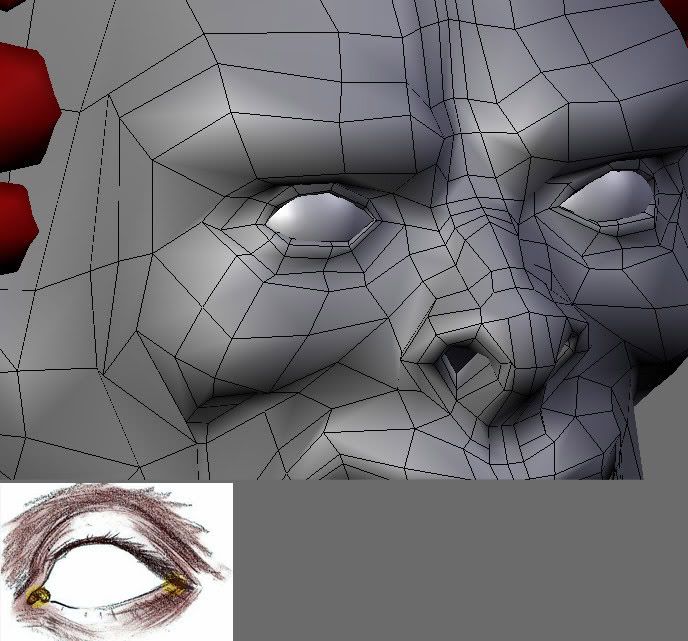 The overall topology isn't the greatest, but hopefully it will deform alright. I'd like to pose blanka in a crouched pose. Do the proportions feel like the games? I tried an 8 head approach in length, but than had to keep changing the size of limbs until I thought it feels rigiht. The longer his arm the more monkey like though. And I don't think he should have a big head.
I'm also considering using 3dcoat for texturing. I'd like to have at least an epdermal, subdermal, specularity, reflection, normal and displacement maps. So this is probably going to take forever to texture. Although I don't think the sculpting will be as bad. I attempted it once already. Wasn't sastified with the overall results and form. This one has stronger opposing curves.