Hi everyone!
I have a weird issue with baking normal and AO maps. I have a LowPoly and a HighPoly Model of an Oviraptor.
The LowPoly is UV-unwrapped. I tried to bake a normal map within Blender, but I got some strange results: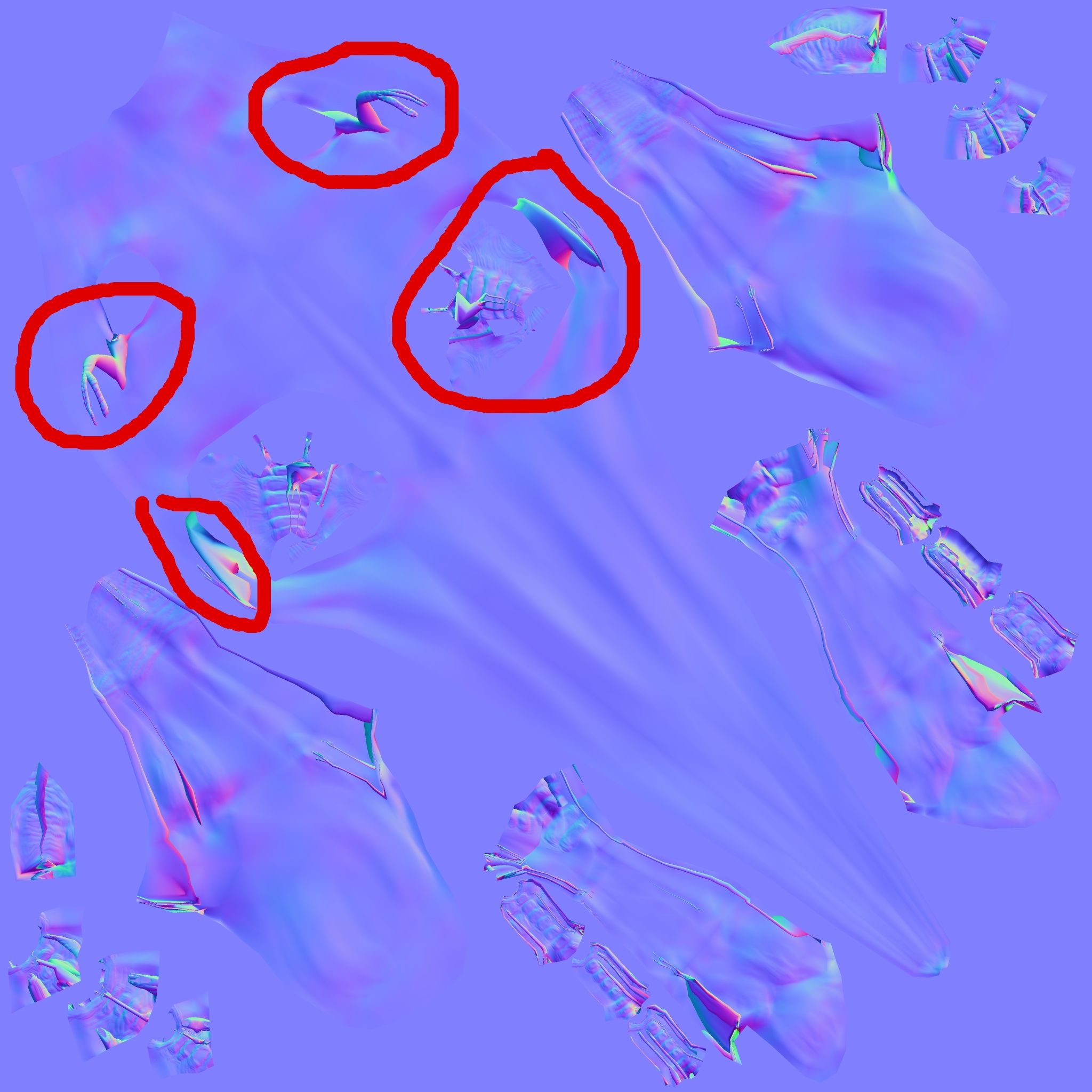 As you can see, the raptors hands are showing (for example) on the Body UVs. I tried many different settings with the BIAS and the Distance. Also tried it with Cycles Baking --> same Results. I exported the two models and tried to bake with XNormal --> same Results… Am I missing anything important???
Greets and thanks for your help.