Theme #182 for 3 February 2006 is:
Abstract sculpture
Entries closes at 2100 GMT -5 Monday, 6 February 2006.
:x damn, I have no time!
maybe I will not sleep for a while :P.
b01c
Edit: Had to help someone move this weekend, and only had time to get the model done. Oh well maybe next time.
Perhaps I will try too. Excuse my cluelessness, but is it just modeling, or texturing too?
Modeling +Textures
mmm done mine in 2hours…need to add something
Ow, this should be nice.
P
Hope I posted that image right…
My first Weekend Challenge entry, too! It's exciting. Just Blender and YAFRay. It's called "Seuss' Sax".
Note, it'd be impossible to play.
Very nice Sago.
Looks like the kind of stuff my 3 year old nephew brings home from school :]
P
Lol… he must be one brilliant & creative 3 year old.
Wow, Sago, that is excellent. I know I'm not gonna win but here is my entry (my first contest entry too!)
Attachments
Here's me.
At first I wanted to do some weird spacial forms but then I saw the object was supposed to be a sculpture.
Thnx goes out to Yfkar for his great orange screw material.
One word from him and I'm taking it down.
P

With this I jump into the fray.
Pure entry. Fresh out of Blender Internal, with no post processing.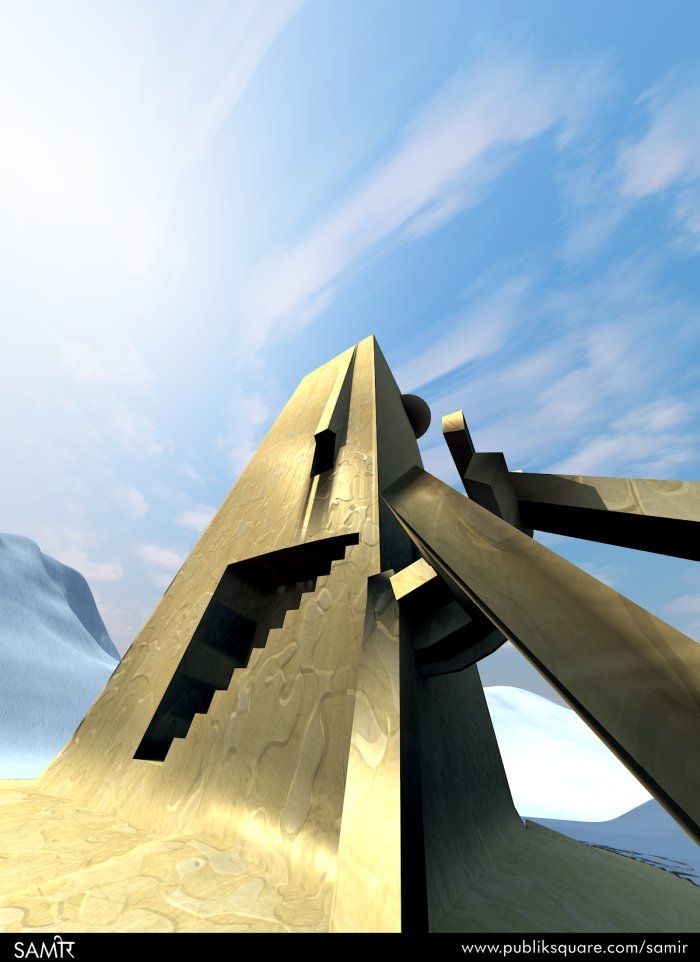 Some excellent images so far.
Samir