This week's theme: alien lifeforms from beyond and more
Pure Entries
bogbean[list:d674ed74f4]
Alien from the planet struhdaehym.


http://mysite.iptic.com/bogbean/forum-pics/alien.jpg
nerddogs
Modelling time: 30 minutes


http://www.blenderwars.com/galleries/albums/nerddogs/aai.sized.jpg
pamtango
Here's my Monster Alien from planet Opticon.
Totally made in Blender. Light effect is texture in the light settings.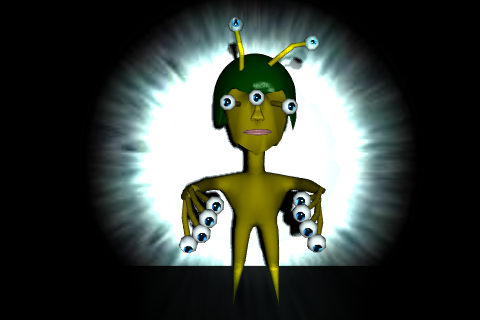 http://www.pamsclass.gq.nu/Contest.htm
BgDM
Modelled in about 1 hour and textured rendered in about an hour, (big file )


http://mysite.iptic.com/bgdm/wc26_alien.jpg
theeth
Pure, 100% Blender, a little inspired by the Simpsons.


http://www.clubinfo.bdeb.qc.ca/~theeth/Alien.jpg
BMD
Aliens discover trace remanents of our planet's greatest creation…
http://www.angelfire.com/realm2/blended/alien.html
[/list:u:d674ed74f4]