Theme #305 for 19 September 2008 is: Martian Zoo
Entry closes at 2100 GMT -5 Monday, 22 September 2008.
"Precious Exhibit"
Pure in Blender 2.46, skin texture and minor postprocessing in GIMP 2.4.6. Enjoy ;).
Link to the image: http://www.pharcom.ic.cz/images/wc/PreciousExhibit.jpg.
Link to thumbnail: http://www.pharcom.ic.cz/images/wc/PreciousExhibit0.jpg.
Could this be in any way a spore inspired topic?
been a while since i did a WC!
Exhibit 243:

Pure entry except a little bit of photoshop for color adjustments
radulan, I have never played spore, but it sounds fungal.
Pure blender. All textures made in blender. Except sky texture that was scanned chalk on paper.
Worm trick
Martian worms adapting to extreme survival conditions
have developed some rather strange means of catching food.

Here's my pure blender entry. Slight color correction in PS.
Thumbnail:

Full size image attached.
Attachments
"Curiosities"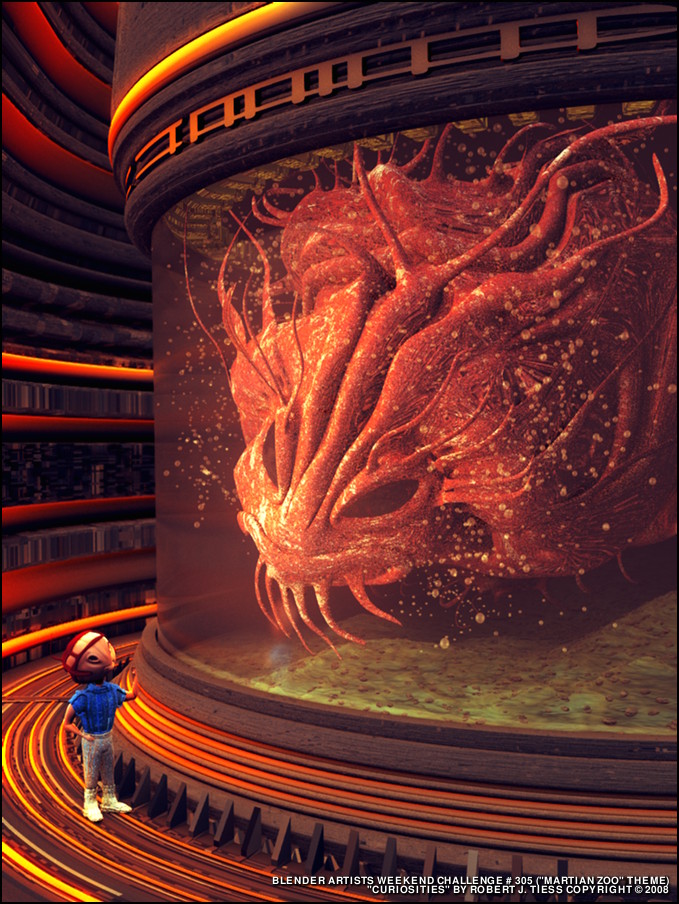 Direct full resolution image link - expand in browser if necessary
A pure entry.
RobertT