Hopefully I can explain myself properly here. I'm building a turret (pic below) that is mounted at an angle of about 33 degrees from parallel to the ground. Currently I have it split into 2 groups: the entire thing, and the guns.
I need to be able to set the Z axis for all the parts to the exact same spot, so that it rotates correctly; however i need the Z axis to not move when I rotate the guns around their X axis.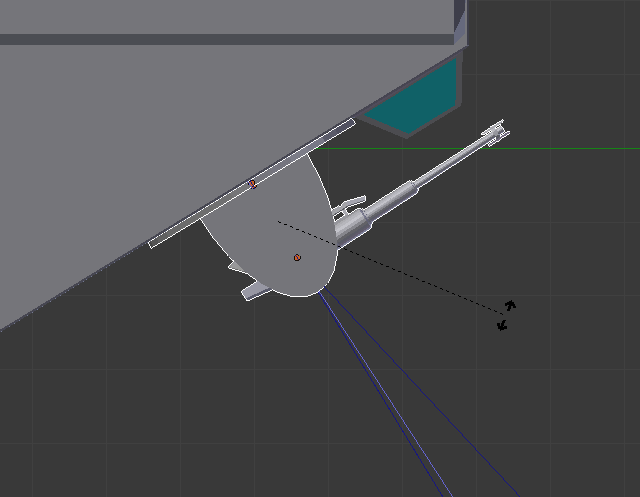 So in the above pic, we're looking at it from along the X axis (obviously) and when I hit R>Z>Z to rotate around the objects Z axes, there's 3 different axes.
Now, I know I can rotate some of the parts on their X axis to fix the Z axis, but that won't solve the problem. I need to set a specific Z axis that won't change no matter what I do with the X or Y axes.
I really hope my question makes sense.
Thank you all!