Hi,
This is a small prototype I put together recently. The idea was to make a game that would also be a musical instrument.
The music part (at least in my performances) is not really interesting, but the rest is somewhat funny and challenging.
For the moment, my high score is 100 (I know, I'm not really good). Post yours if you try it!
This is the windows executable :
http://www.absurdus.net/temp/invadeurs1.rar
and a screenshot: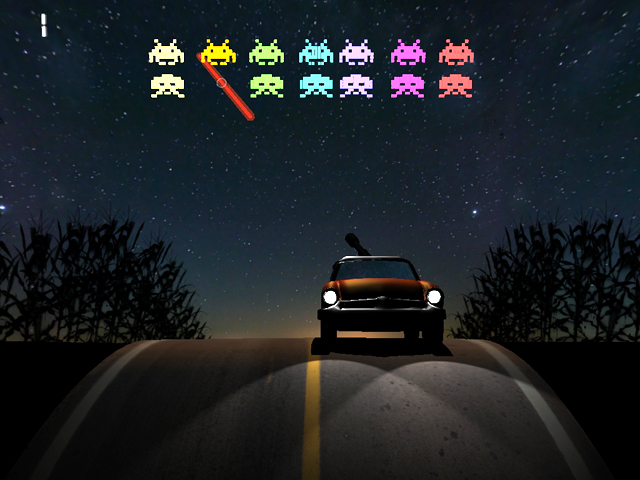 I don't think this deserves spending much more time, but if you have suggestions for easy improvements, be welcome!
Have fun!
Jonathan Lessard