Fears proved to be unfounded, for the Frighteners of the Fields were nothing more than lights and wires. And so, one by one, the crows felt free again to spread their rusty wings and reclaim the sky once believed to be forever lost.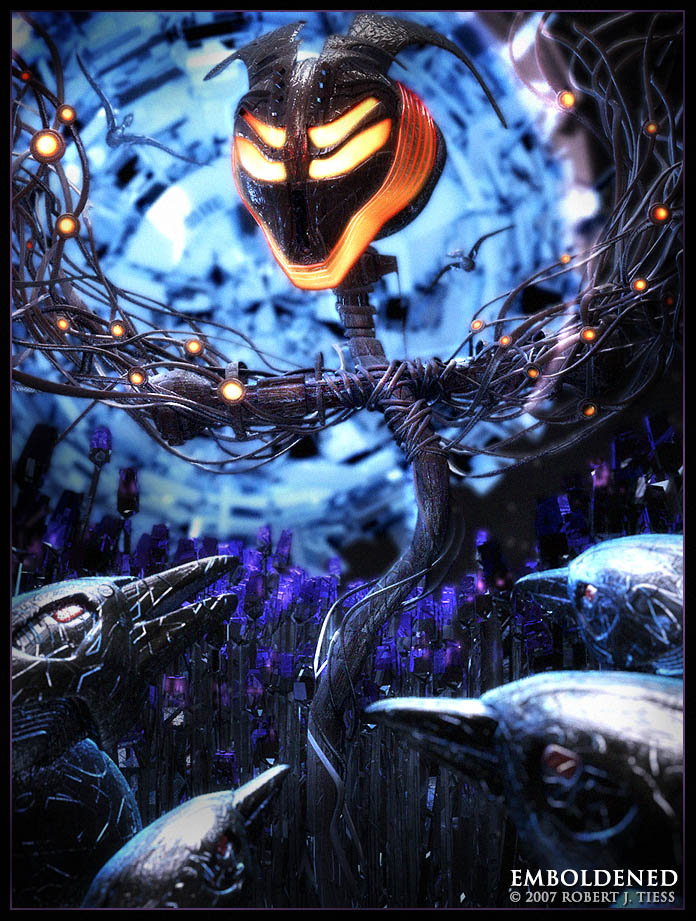 This is my non-participating entry for WC 259.
When I picked the topic ("Scarecrow") on Friday, I first had in mind to do something more conventional and contemporary, but I couldn't find much of a story that interested in that, so I wound up going this route, and I'm glad I did =) It turned out to be pretty exciting to create once I had the story in place.
Created and rendered in Blender 2.44 with a contrast tweak around the edges in post.
Hope you like it!
RobertT