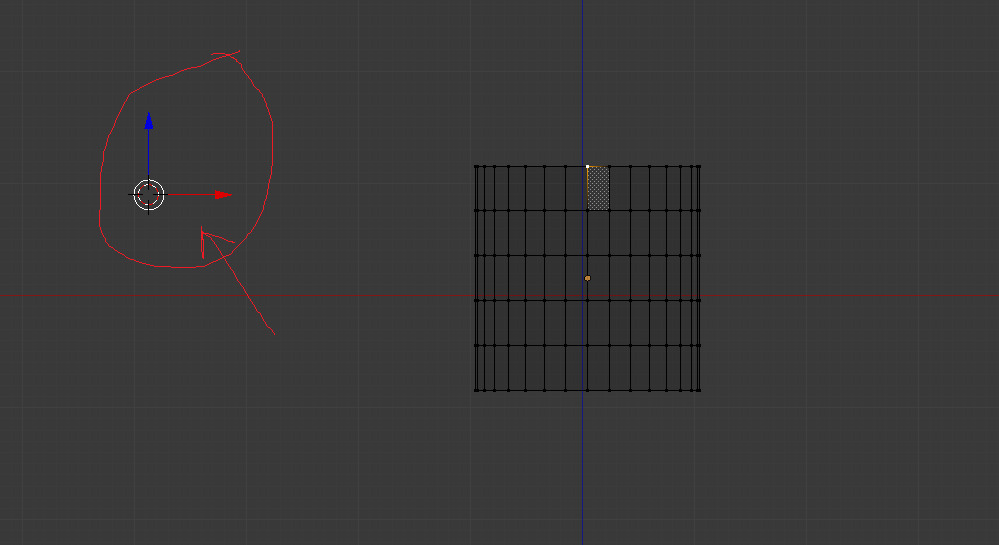 Refer to the item circled in red.
I think I've heard this being referred to as the 'origin point' in tutorials, but I have no idea how to get rid of it. It's set by left-clicking with the mouse (but you probably already knew that). I accidentally left clicked while trying to render my mesh, and now I can't get rid of it.
Trying to scale the top row of vertices while this 'origin point' thing is in the scene causes them all to magnetize towards it. Does anyone know how to get rid of it?
I tried Googling 'Blender left click', and 'Blender origin point' but nothing showed up. I'm not even sure if I'm calling it by the right name.
Also, is there any easy way to identify what a specific feature is called within the program? I don't want to have to resort to the forums all the time, but the manual navigates via functionality and not input commands so I don't know where I am supposed to look.