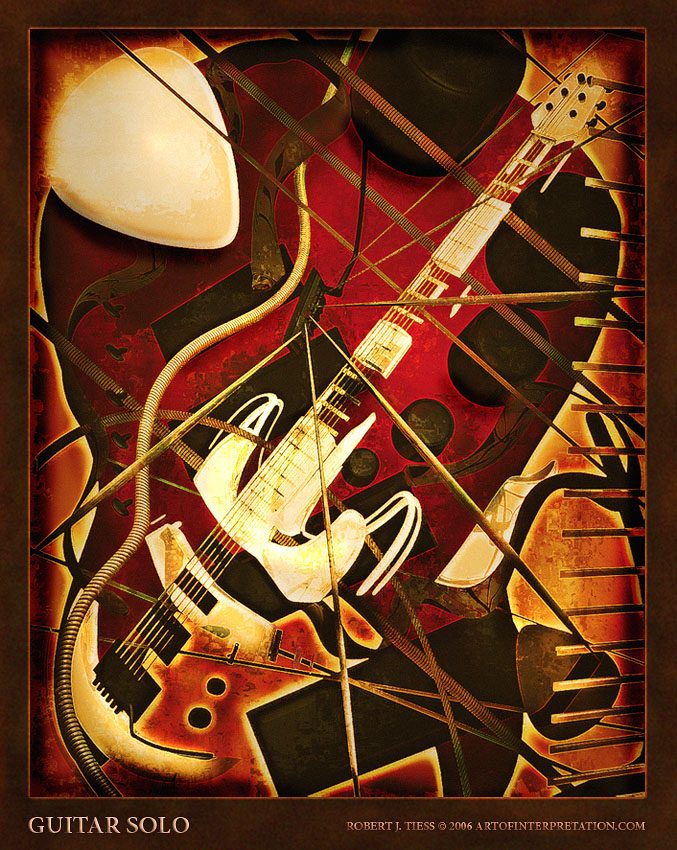 Inspiration came from my experiences as a guitarist (acoustic and electric) and my admiration of artists like Picasso (most notably and relevant here "Violin and Guitar") while interpreting the feel, power, expressiveness, spectacle, and dynamics of the electric guitar.
For this project I made use of a guitar pick and a guitar which I made for a past weekend challenge at BlenderArtists (my "Heavy Metal Alien").
Here we see the instrument from various angles, along with pickups, strap flying, strings, knobs, frets scaling the scene. I also enjoyed contrasting somewhat of a vintage look with more of a contemporary guitar.
Thank you for viewing my work,
RobertT