Hello all, I already know how to model for some time now, but I never had to follow an specific requirement regarding unwrapping, it happens that I'm working with a sport jersey for my game now and I would like to unwrap it in a, let's say, contiguous way and without stretching. The unwrap organization that I would like to follow is this: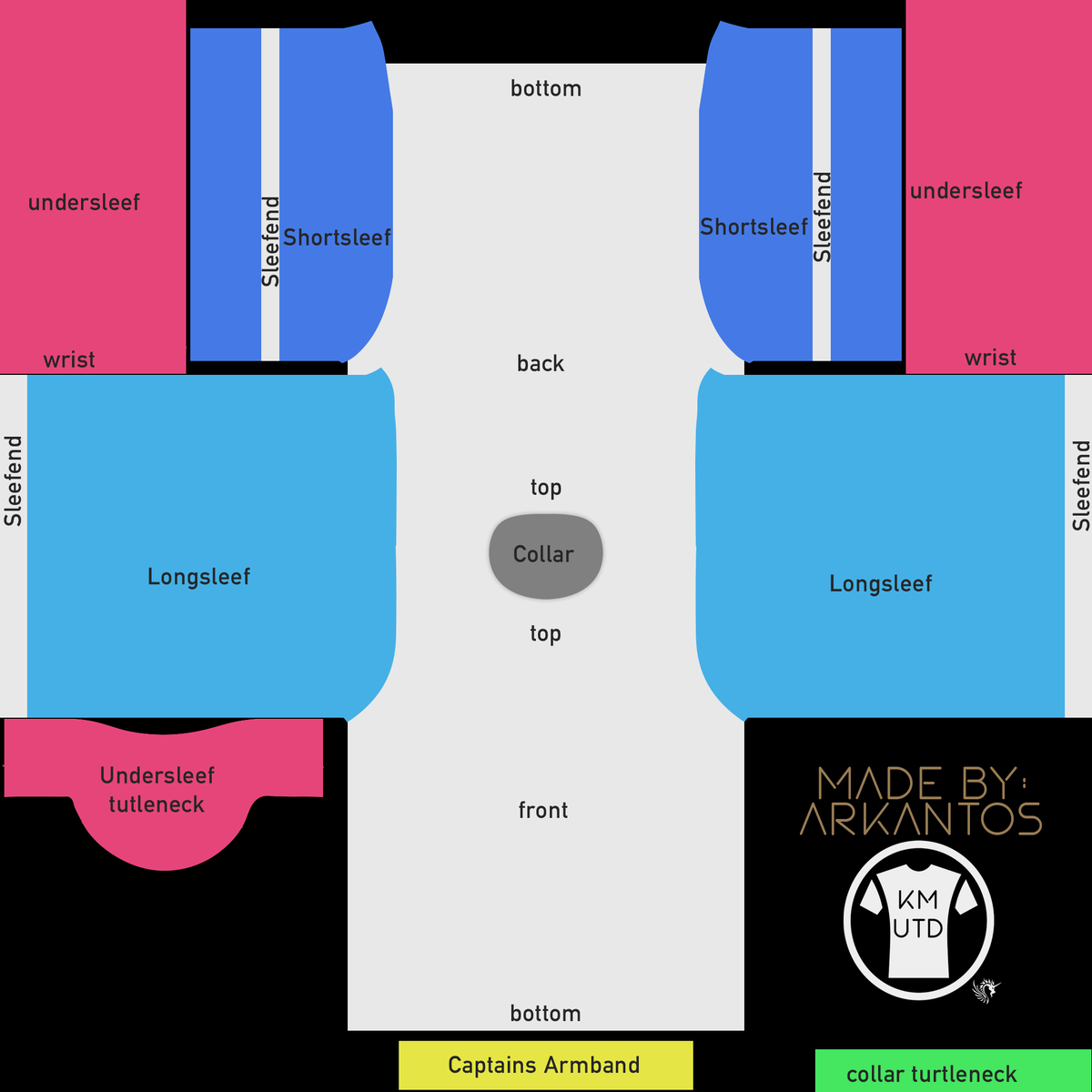 It happens that I'm facing a hard time build a UV like that without stretching, my main problem is with sleeves, but even the torso part is presenting a few parts with little stretching. This is my model:
The .blend file is attached if anyone would like to take a closer look.
Not sure if the result I want is possible with the current topology. I don't know what I'm missing here, so after watch some videos about unwrapping and lose some days trying different things and improving the model' topology here I am, looking for some helpful insights…
Jersey.blend (1.0 MB) .