If you can take a look at the gunship in this picture, the engines are glowing a vibrant blue.
Can someone tell me how I might create a similar looking light?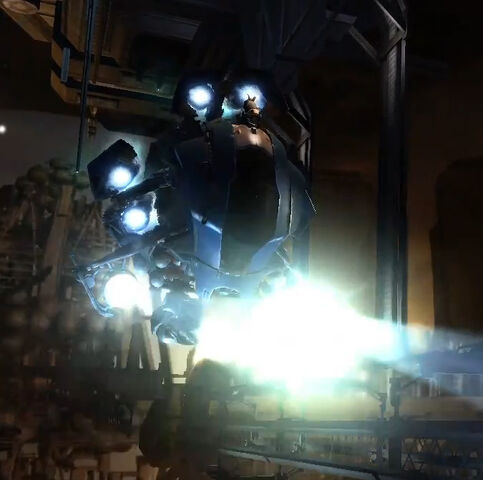 Could someone please also tell me how they would go about recreating the spotlights on the spacecraft?
Please help me out!