Hi everyone !
This is my first post on this forum : the Hylian Shield from Zelda Skyward Sword.
I'm fairly new to blender and CGI in general, and it is the first time I'm experimenting another renderer than cycles. Both images have been rendered using LuxRender 1.3.1 in about 45 ~ 50 min using my main computer and a laptop. The rendering mode is bidirectional. I used a pretty low HDR environment map, so the background doesn't look very good…
I think that the main part of the shield (blue and red) is too shiny, but I had to use the ShinyMetal material to be able to use a texture. And I could not find how to tune the roughness of the material.
No post-processing/compositing of any kind, just the raw output of the renderer.
Those were the reference images that I used to model the shield :
Artwork from http://zelda.wikia.com/wiki/Hylian_Shield :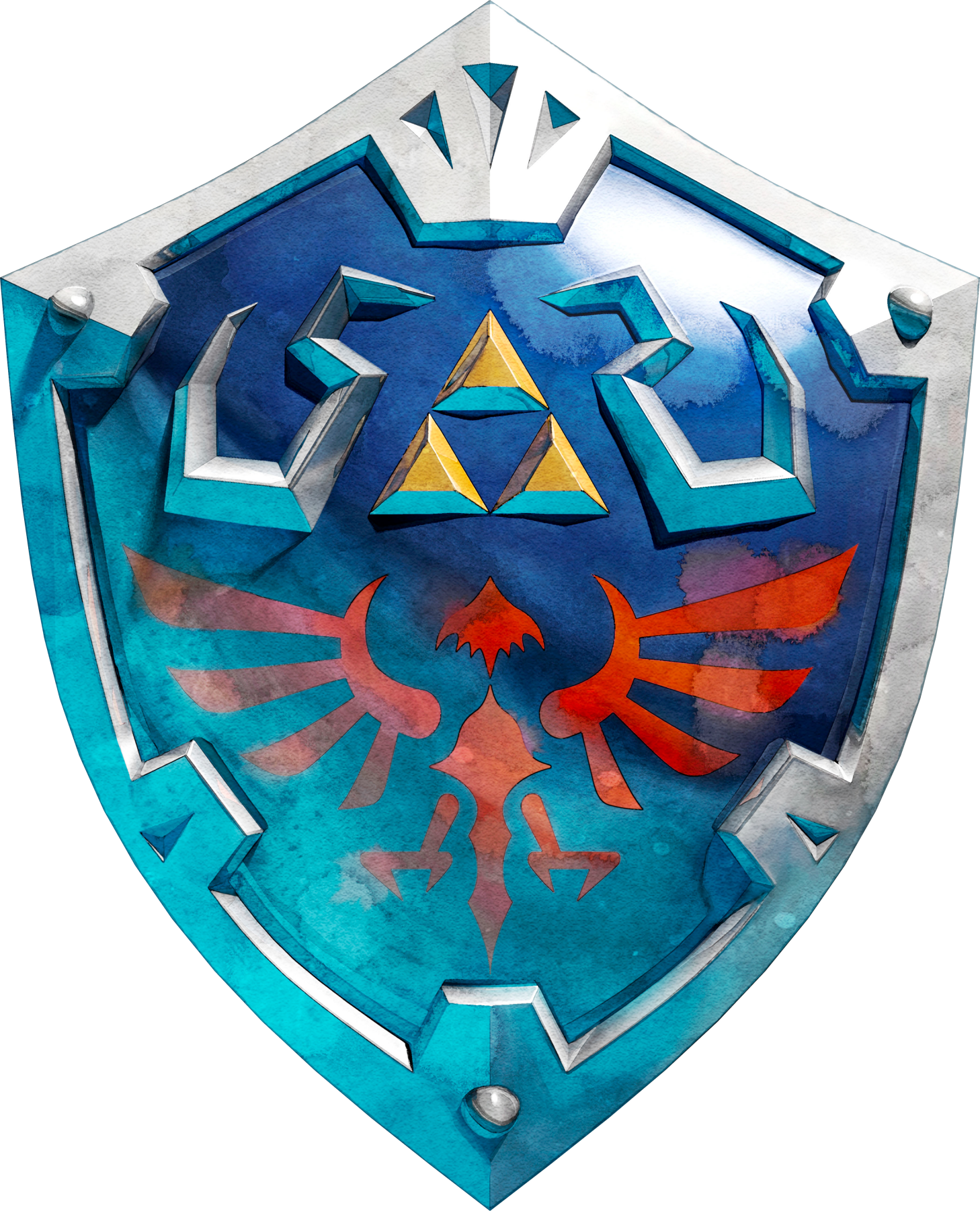 Picture of a cosplay shield made by someone :