Obviously I'm talking about an external addon or feature, as this would likely be weird as a default. I also doubt it exists (since I assume it would require huge changes) but asking either way.
Is there any addon that allows adding more spatial dimensions and creating 4D / 5D / etc models and renders? Such as a tesseract / hypercube that you can rotate and move in all 4 axes, or any other shape. For those who aren't familiar with +4D space, see this article (I only looked into 4D a while back because it's a very fascinating topic).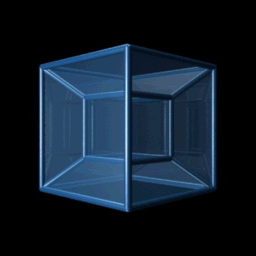 Now I know Blender is a 3D engine and that clearly doesn't change. I was still very curious if an addon could somehow force the mesh system to support such a deformation to create more than 3 dimensions, and the UI implementations to rotate and move around them in 4D space. Also I know we're talking about a 2D screen (in a 3D world) on which anything higher than 3D looks limited. Images of hyper-cubes and other shapes still look nice and are fun to experiment with however. Would be nice to try some 4D renders and see what crazyness happens
So far I couldn't find anything on this, except an old thread on another forum of someone requesting the feature. Anyone know more, tried this in some form, or has any idea if it can be pulled off somehow?