One of my recent characters, The Last of the Memory Shepherds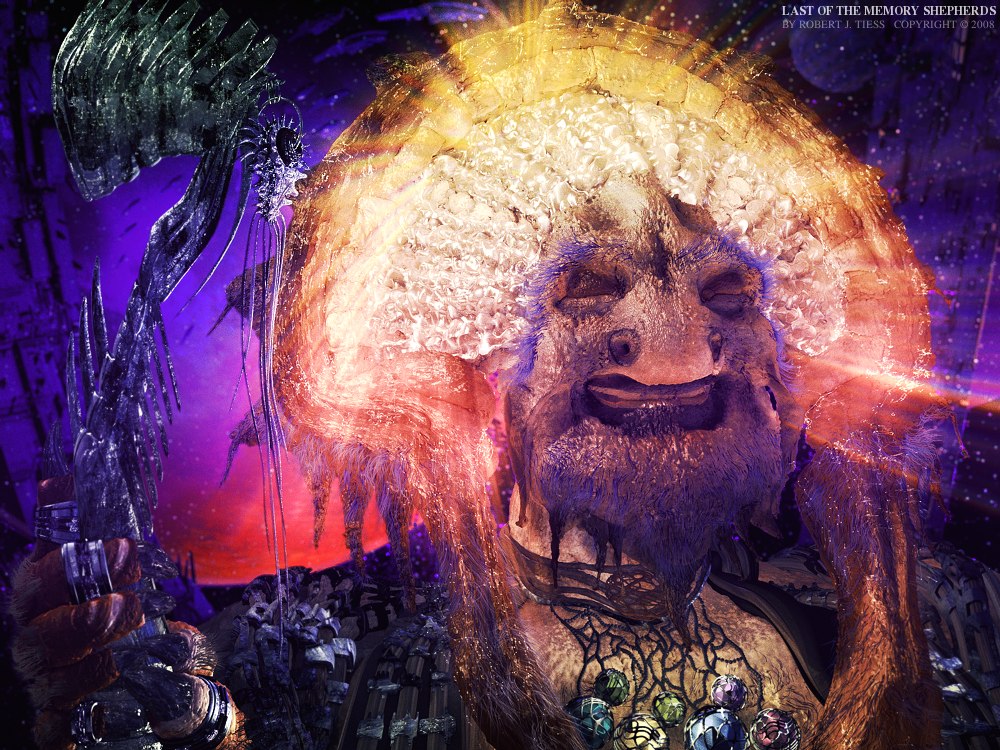 Right click/view image (expand/zoom image if necessary), since image appears to be reduced and blurred in the post.
An even larger version can be viewed at this link.
UPDATED: An alternate render can be viewed at this link.
Also be sure to expand in browser if necessary.
Attached are some wireframe and project views.
GIMP was used to create some textures. Additional vertex painting and texture painting were done in Blender.
Everything done in Blender with no external post processing. A glimpse of the render node network is also enclosed below.
Thank you for viewing my work,
RobertT
Attachments