WARNING: Big images.
I've been working on the code for the editor, so that I can change the maps in future. I want to make some scenarios, such as dark age europe, the rise and fall of the roman empire, the mongols and others. In that case I will need to change the map, and the data about spawn areas and bio-regions.

Spawn areas are what control which nations get spawned throughout history. I've set up around 65 areas and tagged them on the map. Next step is to asign civs to those areas and flesh them out with info about their colonies, dynasties, favoured colours or flags etc…
Here's a map of teh spawn areas, zoomed right out: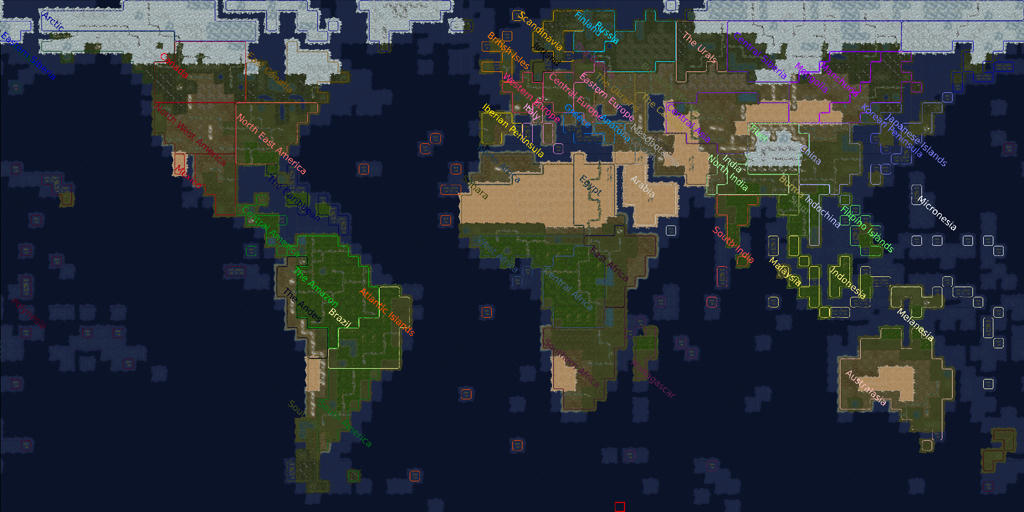 Each spawn area is part of a bio-region. These will control what kind of resources they can find, and also what kind of art, architecture and culture they will have.
And here are the bio-regions: